Blues rockers The Damn Truth returned to the UK for a six-date headline tour as well as being special guests on Glenn Hughes's 50th Anniversary 'Burn Album' Tour.
Alex Spy is the main support. Alex Spy (Huddersfield) and drummer Stephen Derych (Rotherham) make up the two-piece. Heavily influenced by Muse/Royal Blood, the alt-rockers have just released their new single 'Give Me Hell'. Its pop-rock beat is reminiscent of Muse with its heavy guitar, Spy shows off his guitar skills, as Derych keeps the rhythmic beat. The other synths/effects were on computer backing, the same goes for 'Frozen in Hell'. Still, Derych gets his moment on 'Victorious' which has a more drum-laden groove. Closing with dirty grunger 'Guilty', which was my favourite of the set, which progressively got better with each song. Alex Spy is a band you have to see live to appreciate their vibrancy.
Setlist (songs from Give Me Hell to Guilty in correct order of performance)
Feel Like I Wanna
Breaking Out
Give Me Hell
Frozen in Hell
Victorious
Guilty
Links: https://ffm.live/alexspylive| https://www.facebook.com/AlexSpyMusic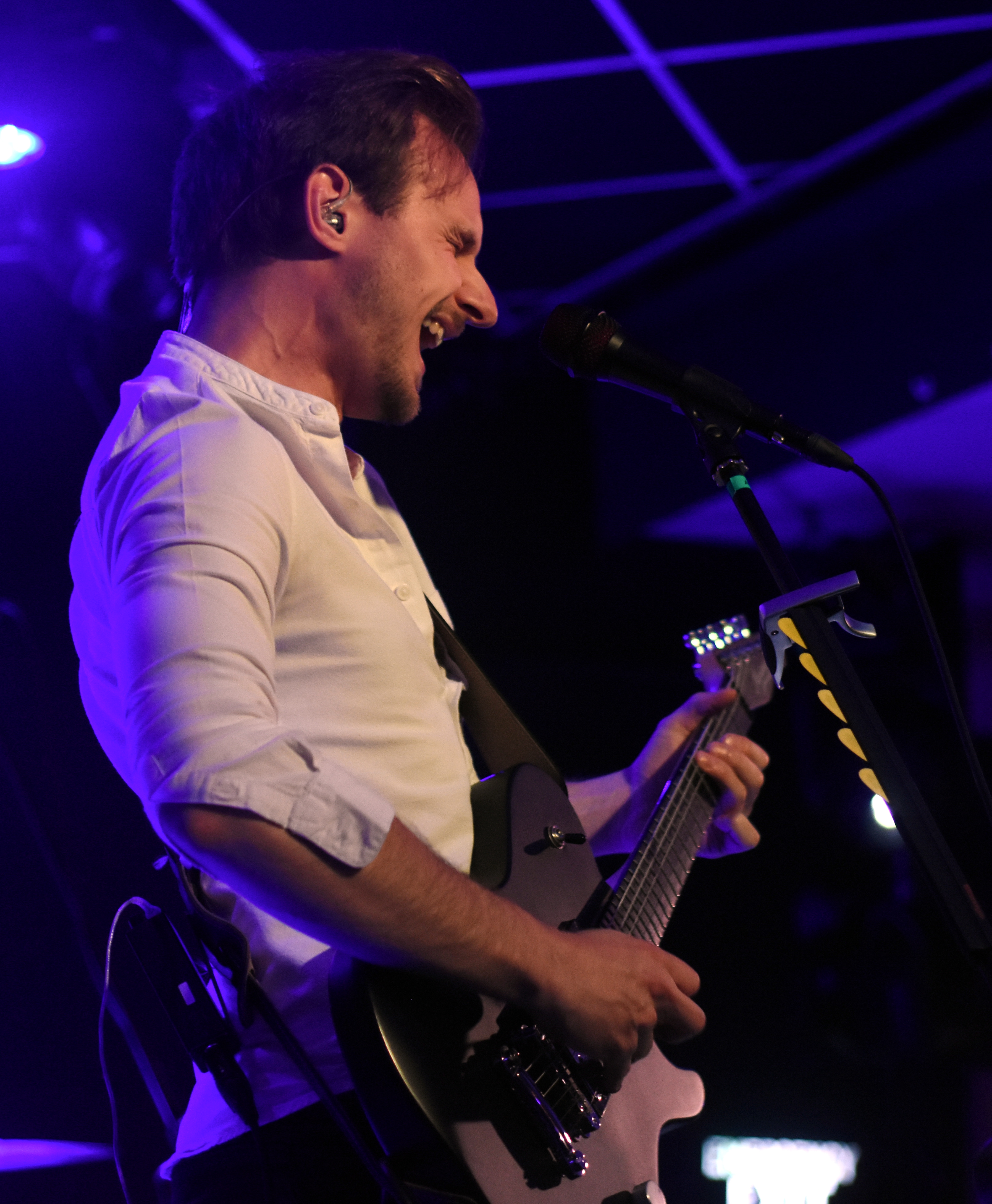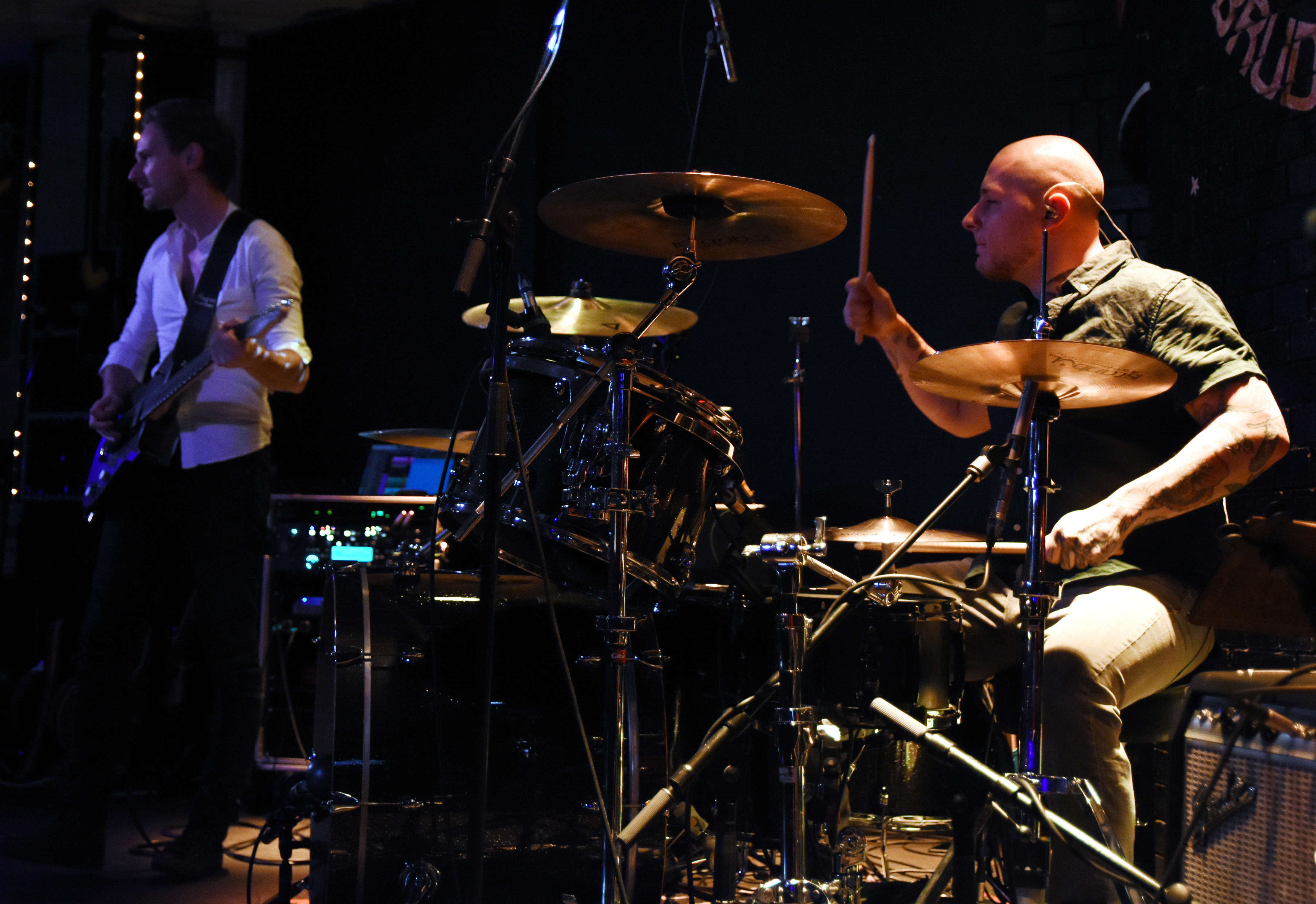 The Damn Truth
It's a busy few weeks for Montreal band, The Damn Truth, as well as managing their own Headline tour their touring also coincides with their dates supporting Glenn Hughes. To which they have released the fiery 'Just Got To Let You Know' which gets its debut tonight.
Back touring for the second time this year, the excitement for their audience builds as singer Lee-La Baum takes centre stage, arms held up to air, as Jefferson Airplane's 'White Rabbit' fills the air. The anticipation builds as Baum chants the 'whoa's' and the band explodes into set opener 'This Is Who We Are Now'. This smasher places The Damn Truth exactly where they are now, an acclaimed rock band with blues influences, riding high. Tom Shemar puts the pedal to the metal on the blistering solos as Lee-La riffs along at his side. Baum is brimming with joy on stage 'welcoming and thanking all the beautiful people for joining them tonight, so they can play their songs live!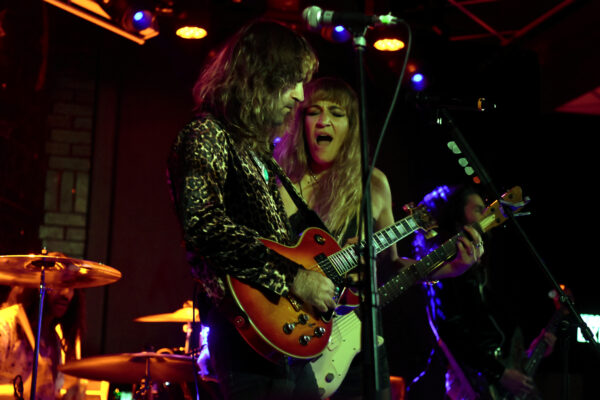 If you've never heard The Damn Truth Before, Lee-La's powerhouse smokey-honey voice is a testament to the band's sound, (think Janice Joplin) as their leader effortlessly pours the emotion into every song. The band is in fine form and the energy in the room is electric. In fact, I would say this is the best I have seen The Damn Truth.
'Pirates & Politicians' gets the crowd clapping along as this Guns 'N' Roses – esque number, with its deep baselines from Py Lettellier. Rousing their fans with the melodic 'Only Love', drummer, Dave Traina pounds the skins and gives us an epic drum solo, on this butter-would-n't-melt song.
Tub-thumping beats and melding guitars and seductive whispering lyrics entice you in on 'Look Innocent' the momentum keeps going as they storm into 'The Fire'. It's great to see the band losing themselves in their music.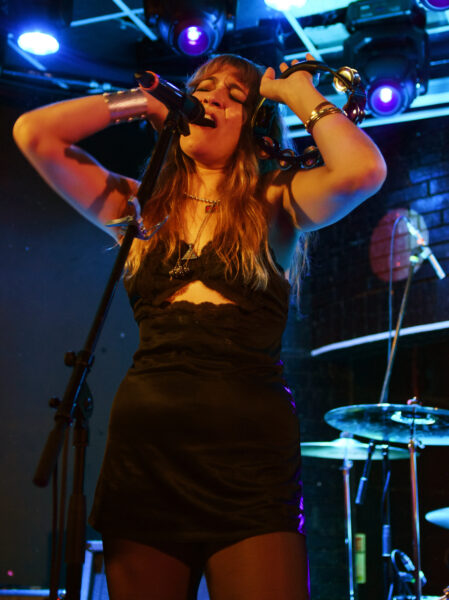 Taking a quick encore the band returns to debut new single 'I Just Gotta Let You Know', a jammed-packed riffer that works its magic on the crowd, with heads bopping along.
Still a favourite to close with is 'Heart is Cold'. Baum's bewitching presence and raw-sounding vocals are mesmerising with a heavy dose of drums and baselines. The deep rock vibes keep growing and as the band gathers momentum you can really feel their passion for getting back on the stage. The guitars are full-on, with some spectacular shapes thrown by the axemen.
The Damn Truth leaves you "Captivated." by their spirit for rock and roll.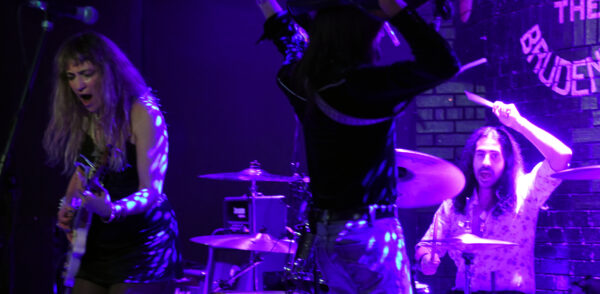 Setlist The Damn Truth:
This Is Who We Are Now
Full On You
Too Late
Pirates & Politicians
Lonely
Only Love [With drum solo]Look Innocent
The Fire
Devilish Folk
Get With You
Tomorrow – Jam/Drum solo
I Just Gotta Let You Know
Heart Is Cold
The Damn Truth is:
LEE-LA BAUM – VOCALS, GUITAR, TAMBOURINE
TOM SHEMER – GUITARS, KEYBOARDS, MANDOLIN, TAMBOURINE, VOCALS
PY LETELLIER – BASS GUITAR, TAMBOURINE, VOCALS
DAVE TRAINA – DRUMS, VOCALS
Links – https://linktr.ee/thedamntruth
You can still catch the band Headline on tour here :
Dover, Booking Hall – Thursday 26th October 2023 – Tickets: thegigcartel.com
THE DAMN TRUTH – as the main support for Glenn Hughes here:
Wednesday 25th October 2023 – London, The Electric Ballroom – https://electricballroom.co.uk
Saturday 28th October 2023 – Frome, Cheese & Grain – www.cheeseandgrain.com
Sunday 29th October 2023 – Manchester, Academy 2 – www.manchesteracademy.net
Words and photos by Alex English
Venue, The Brudenell Social Club on 16 October 2023