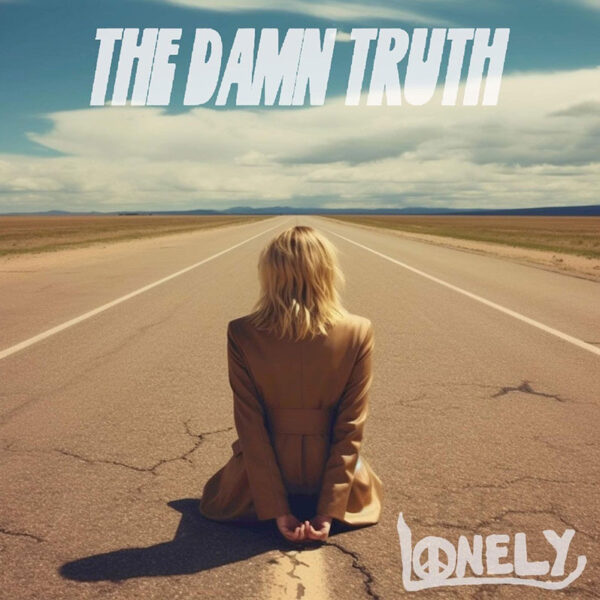 Welcome back to The Damn Truth as the Montreal based rockers return with their both feet kicking new single 'Lonely', released ahead of their headlining UK July 2023 tour. Three thrilling minutes from this slow burner threatens to ignite at any time but they keep us guessing throughout as grinding riffs, sparse but ear rattling drum patterns are topped off by the trademark angelic and also lungbusting lead vocals of Lee – La Baum.
The single was strangely written four days earlier, started taking shape in their touring van as they began a cross country Canadian tour. Three days into the journey their van went up in flames with their acoustic instruments, personal belongings and their hopes to continue their long awaited tour. They put out a Go Fund Me campaign and within twenty four hours had enough to finish the tour!
The Damn Truth band info :- https://linktr.ee/thedamntruth .
The Damn Truth band line up :-
Lee – la Baum – Lead Vocals/Guitar/Tambourine.
Tom Shemer – Guitar/Keyboards/Mandolin/Vocals.
Py Letterlier – Bass Guitar/Tambourine/Vocals/.
Dave Traina – Drums/Vocals.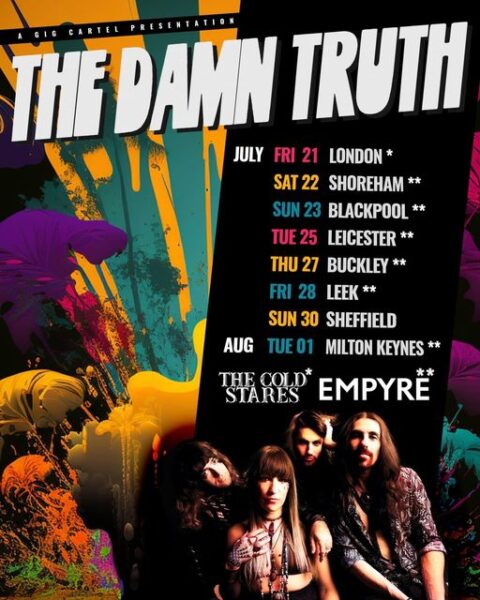 Don't be left lonely when tickets go on sale for the headlining UK July 2023 tour from The Damn Truth.