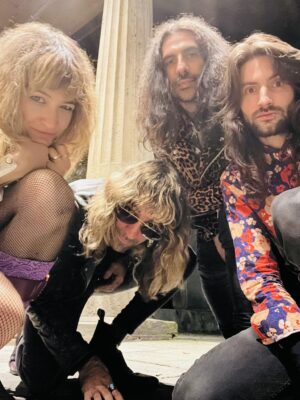 Montreal rockers The Damn Truth are back to blow your speakers and your minds with their brand new video single 'I Just Gotta Let You Know' to coincide with current UK dates supporting Glenn Hughes as well as headlining dates of their own.
These four fiery minutes of the song begin with quirky handclaps and an instantly hummable guitar riff to herald the stadium filling vocal tour de force from Lee-La-Baum as the band lock in for an earthshaking performance par excellence, point proven by a midsection of bass guitar bombast, snappy snare drums and an over the top guitar extravaganza.
The video was filmed at a giant parking lot in Montreal, Canada and it's the first song written from the sessions for their next album, produced by the legendary Bob Rock at Bryan Adam's recording studio 'The Warehouse' in Vancouver.
Lead guitarist Tom Shemer says about the song "The whole thing started with a riff and I knew immediately that I had something cool here. I showed the riff to Lee-La and she came up with the melody and verse lyrics right there on the spot!"
A purchase link to the single and other band info is here :- http://linktr.ee/thedamntruth
The Damn Truth band line up :-
Lee-La Baum – Lead Vocals/Guitar/Tambourine.
Tom Shemer – Guitar/Keyboards/Mandolin/Tambourine/Vocals.
Py Letterlier – Bass Guitar/Tambourine/Vocals.
Dave Traina – Drums/Vocals.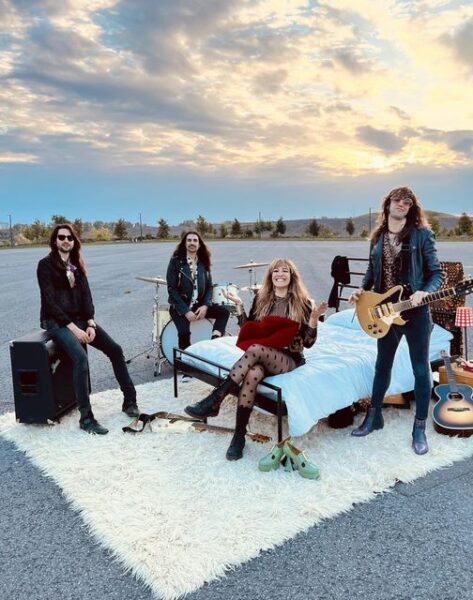 'I Just Gotta Let You Know', new single from The Damn Truth is the truth, the whole truth and the whole damn truth!