Two hottest blues rock acts have joined forces to embark on what promises to be one of the most exciting co-headline tours in recent years. Critically acclaimed roots/blues rockers The Commoners embark on a 15-date UK tour in April 2023 with the UK's King of slide guitar, Troy Redfern.

Planet Rock's 48-hour ticket pre-sale starts at 10 am on Wednesday 11th January 2023 via the exclusive ticketing link     
https://planetrock.gigantic.com/the-commoners-/-troy-redfern-tickets-presale-8488
Tickets go on general sale on Friday 13th January from www.alttickets.com, www.gigantic.com, www.thecommoners.ca and www.troyredfern.com
"The Commoners are back, and clearly they mean business."
– Classic Rock
"A killer album from start to finish, The Commoners have delivered a real beauty dripping in quality, rich in its roots/rock heritage, they've absolutely nailed it."
The Commoners will perform tracks from their current album "Find A Better Way" which includes the singles "Fill My Cup," "Find A Better Way," and "Too Much."
Classic Rock Magazine describes the new album as "Rootsy, soulful and bluesy, these are timeless songs steeped in classic rock tradition."
The band is comprised of Chris Medhurst (lead vocals), Ross Hays Citrullo (guitar), Ben Spiller (bass guitar), Adam Cannon (drums), and Miles Evans (keyboards).
"Find A Better Way" was produced and mixed by the band's guitarist Ross Hayes Citrullo, while the title track single was mixed by award-winning record Australian record producer Kevin Shirley (Joe Bonamassa, Black Crowes, Iron Maiden, Led Zeppelin).
Watch the music video for the "Find A Better Way" single HERE.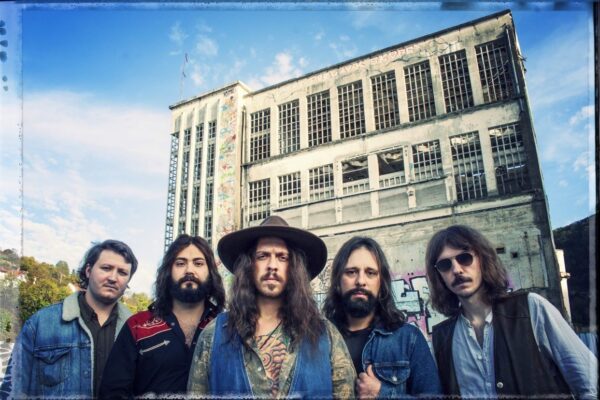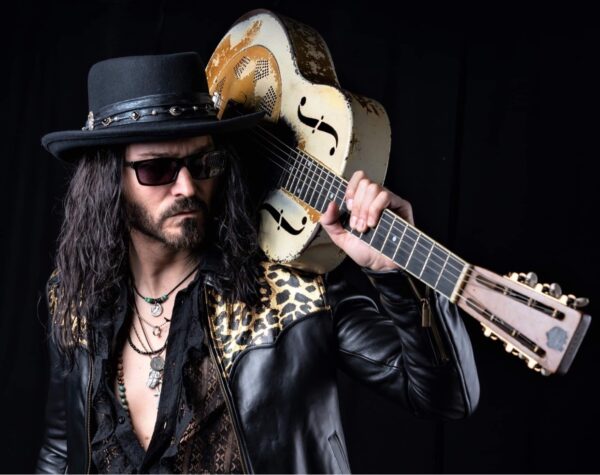 "Troy Redfern really comes over as a breath of fresh air in the
blues rock world today. There isn't one wasted moment on the album."
"Troy Redfern has the best record of his career on his hands with
The Wings of Salvation. Highly recommended." – Rock Blues Muse
Hot off from winning Hard Rock Hell's "Blues Artist of the Year" award and following hot on the heels of his recent singles "Come On," "Gasoline," "Sweet Carolina," and "Mercy," Troy Redfern's current album, "The Wings of Salvation" has fast become the critics' favourite and best-selling album to date.
After releasing an unprecedented six albums in just under two years, "The Wings of Salvation," is being hailed as Redfern's most compelling work to date. The album highlights Redfern's powerfully edgy vocal delivery, condensed songwriting skills, and tight arrangements, complimented by his trademark "firebrand" slide guitar playing, giving him the moniker of Britain's King of Slide Guitar.
Classic Rock Magazine made "The Wings of Salvation" their "Blues Album of the Month," and said, "Sweet Carolina, thankfully, is more Bolan-Stones stomp than Neil Diamond syrup, while Come On is the best here, sharing a little bit of DNA with ZZ Top's La Grange and stealing Muddy Waters' pay-off ('Got my mojo workin'). At this creative pace, you couldn't catch him in a runaway stagecoach."
Over the past 15 months, Troy has toured the UK with Robert Jon & The Wreck, The Quireboys, The Sweet, DARE, and When Rivers Meet, picking up new fans every step of the way. Championed by the UK's Planet Rock, Troy's singles "Come On" and "Sweet Carolina" have had repeated plays on the classic rock radio station's main playlist. Troy recently played Planet Rock's Rockstock Festival and will play Planet Rock's Winter's End Festival on February 5, 2023.
Watch Troy's music video for his single "Sweet Carolina" HERE.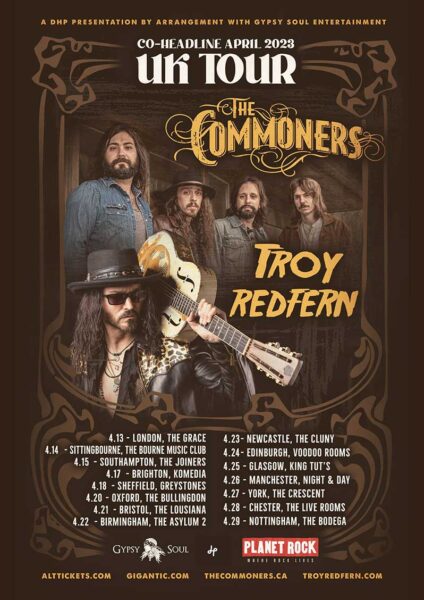 THE COMMONERS & TROY REDFERN
CO-HEADLINE APRIL 2023 UK TOUR

PLANET ROCK 48-HOUR TICKET PRE-SALE
STARTS 10AM ON WEDNESDAY 11 JANUARY 2023
BOOK PRE-SALE TICKETS

TICKETS ON GENERAL SALE FRIDAY 13 JANUARY 2023
www.alttickets.com | www.gigantic.com
www.thecommoners.ca | www.troyredfern.com
London, The Grace
Thursday 13 April 2023
Tickets: alttickets.com

Sittingborne, The Bourne Music Club
Friday 14 April 2023
Tickets: Ticketsource.co.uk

Southampton, The Joiners
Saturday 15 April 2023
Tickets: Gigantic.com

Brighton, Komedia
Monday 17 April 2023
Tickets: Gigantic.com

Sheffield, Greystones
Tuesday 18 April 2023
Tickets: Gigantic.com

Oxford, The Bullingdon
Thursday 20 April 2023
Tickets: Wegottickets.com

Bristol, The Louisiana
Friday 21 April 2023
Tickets: alttickets.com

Birmingham, The Asylum 2
Saturday 22 April 2023
Tickets: Gigantic.com

Newcastle, The Cluny
Sunday 23 April 2023
Tickets: Ticketweb.UK

Edinburgh, The Voodoo Rooms
Monday 24 April 2023
Tickets: Gigantic.com

Glasgow, King Tut's
Tuesday 25 April 2023
Tickets: Ticketweb.com

Manchester, Night & Day
Wednesday 26 April 2023
Tickets: alttickets.com

York, The Crescent
Thursday 27 April 2023
Tickets: Seetickets.com

Chester, The Live Rooms
Friday 28 April 2023
Tickets: Seetickets.com

Nottingham, The Bodega
Saturday 29 April 2023
Tickets: alttickets.com
Visit The Commoners & Troy Redfern Co-headline UK tour page:
www.noblepr.co.uk/press-releases/commoners-redfern/co-headline-uk-tour.htm