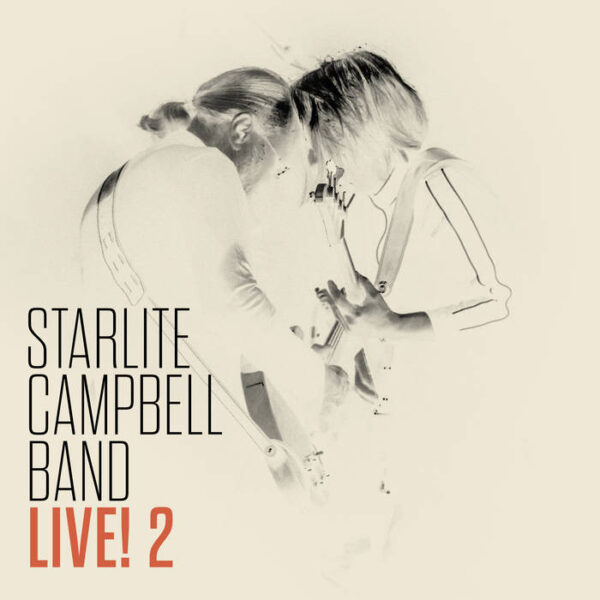 In a musical world of wannabes welcome back to the real deal as husband and wife Suzy Starlite and Simon Campbell return like a breath of fresh air with their Starlite Campbell Band, releasing their fourth album on Supertone Records, Starlite Campbell Band Live!2
They proclaim to be "Flying in the face of disposable music and keeping the roots of rock and roll alive".
It's not some wild statement as they keep to their word with this full on album that opens up by taking no prisoners with 'I Like It Like That'. A monstrous main riff from Simon and booming bass from Suzy are backed by a hefty drum pound from Steve Gibson. Swirling keyboards from Jonny Henderson and Christian Madden add flavours to a vocal of "I got the power, I got the speed, I got every little thing I need". Precisely picked guitar notes midway add passion until it eases out on meandering guitar lines.
Soul, so much soul in the vocals for 'Walkin' Out The Door' strides into progtastic keyboards, guitar pieces backed by snazzy jazzy drum patterns are edged out of the way by a fretboard burning solo midway.
A hipswinging toetapping dance floor filler par excellence comes from 'You're So Good For Me'. This bubbly tune soars on feelgood grooves and an early guitar solo is a revelation as Suzy then shows her pummeling prowess to a midway keyboard solo.
Seven minutes of beauty comes from the lengthy 'Still Got Time To Be My Baby'. It's a heartbreaking ballad punctuated by guitar squalls and string bending bite for a bitter sweet song of love lost, closing on guitar fury to clear the air.
A jovial jig of chock full near the knuckle lyrics for 'Hot As Hell' fire up an air guitar inducing solo just for good measure, point proven by "Well your daddy's out a drinkin and your momma's on the game, got me lying on your pillow, you don't even know my name!". Fleet fingered keyboards raise the temperature even higher!
'Sex Is The Key' has bass guitar massages to get you in the mood for this X rated number. Languid guitar lines in a smooth as silk midsection whisper "It's not the dancing that's done on the easy chair. Well that's alright honey, that's alright with me cause love is the answer but sex is the key"
Bass guitar is high in the mix to drive Suzy's lines to pump up the jam for the pop punk pogo inducing 'Language Of Curiosity'. Shared vocals between Simon and Suzy make for sugar coated melodies and a haunting outro.
Two songs combine as 'Brother'/'I Need A Light' are an exhilarating ten minutes. A lengthy blues jam for 'Brother' ticks all the musical boxes that includes a guitar solo that defies belief. 'I Need A Light' has a more dreamy vibe like a river of tears. It's a frail song but tough enough to make its point heard that brought to mind 'We Gotta Get Out Of This Place' by The Animals, especially from the strong bass lines.
Feedback, glorious feedback opens another collaboration as 'Peter Gunn'/'Shakin All Over' close the album in style. 'Peter Gunn' is an ass kicking tirade of a mental monumental instrumental run through of the Henry Mancini classic followed by an even more over the top seismic shuffle of 'Shakin All Over' by Johnny Kidd And The Pirates.
Purchase link to the album and other band info are here :- https://starlite-campbell.bandcamp.com/album/starlite-campbell-band-live-2 I http://starlite-campbell.com I https://www.instagram.com/starlitecampbell/ I https://shop.supertonerecords.com/ I https://twitter.com/suzyandsimon I https://www.facebook.com/starlite.campbell I https://www.youtube.com/watch?v=gs16wjVUmlk
Album track listing :-
I Like It Like That.
Walkin Out The Door.
You're So Good For Me.
Still Got Time To Be My Baby.
Hot As Hell.
Sex Is The Key.
Language Of Curiosity.
Brother/I Need A Light.
Peter Gunn/Shakin All Over.
Starlite Campbell Band personnel :-
Suzy Starlite – Bass Guitar/Vocals.
Simon Campbell – Lead Guitar/Lead Vocals.
Steve Gibson – Drums.
Jonny Henderson/Christian Madden – Hammond Organ and Wurlitzer Electric Piano.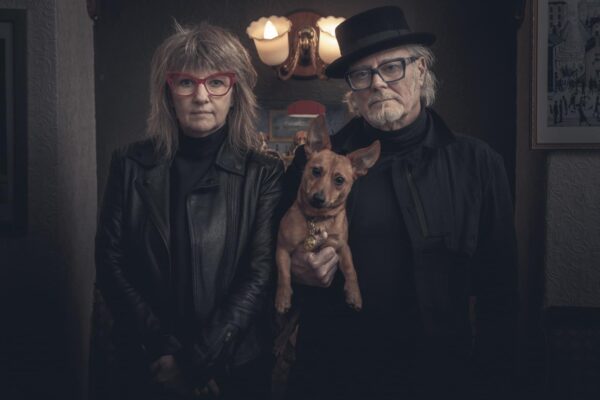 A truly full on live album from the Starlite Campbell Band to say the least as the jams are well and truly kicked out!