Terranoct is a metal band based out of Akron, Ohio, originally the brainchild of two childhood friends, guitarist Tyler O'Brien, and drummer Dan Paddy. While the two had played together since childhood and released an EP under a different name in 2014, it wasn't until they'd elevated their musical abilities and stage presence through the addition of vocalist Ricky Lewis and guitarist Sam Vang in 2016 that the Terranoct name was set in stone. Their lineup has since evolved, with guitarist Rickie Palmer stepping in for Vang after his 2020 departure and contributing his own creative ideas and energetic showmanship, but throughout all stages of their existence, the fearsome foursome has evidently found success, having climbed the ranks from local shows and home recording to playing alongside giants of the metal scene and securing their own studio space.

With deep roots in the death/thrash metal traditions, Terranoct takes influences including The Black Dahlia Murder, Death, Sylosis, Revocation, Psycroptic, Megadeth, Lamb of God, and Gojira, and reinterprets them through their own unique lens with pummelling precision and a strong sense of direction. Over time, they've refined their sound, and are now well-known for a sonic profile defined by a perfectly balanced marriage of both styles, which shines through on both their existing singles, a visceral thrasher named "Heresy" and a broodier, meandering number named "Blighted Body."

Terranoct's grind has certainly been rewarded, both with a feature on Toontrack's Metal Month as well as a string of opening slots for some of the biggest names in metal, including Cannibal Corpse, Revocation, GWAR, Soulfly, Nile, Suffocation, and Overkill. Yet despite their success, their DIY spirit remains strong, opting to produce, mix, master, and create the art for their debut album, titled Icon of Ruin.

Over the coming few months, Terranoct is preparing to get their noses to the grindstone as they gear up to release their album and push it as hard as they possibly can. Through a razor-sharp focus on connecting with both artists and fans, it's going to be a wild ride as they fight tooth and nail to secure an even stronger foothold in the metal community. However, with a string of gigs soon to be announced, the pace is picking up, and if the sky's the limit, Terranoct is more than ready to soar.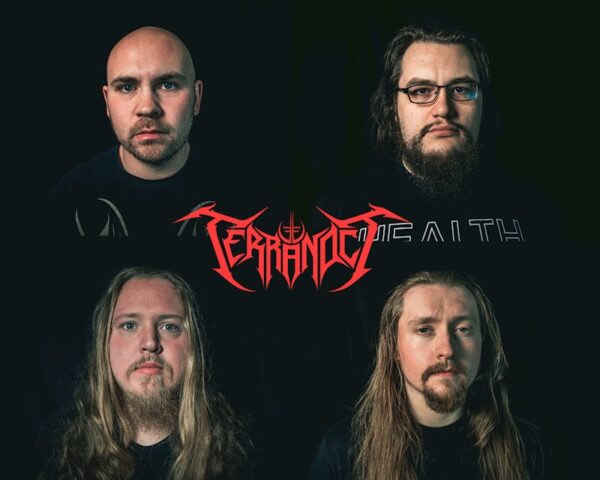 Terranoct is:
Tyler O'Brien (Guitars/Clean Vox)
Ricky Lewis (Vocals)
Rickie Palmer (Guitars)
Dan Paddy (Drums)
Terranoct Icon of Ruin Release: 28 April 2023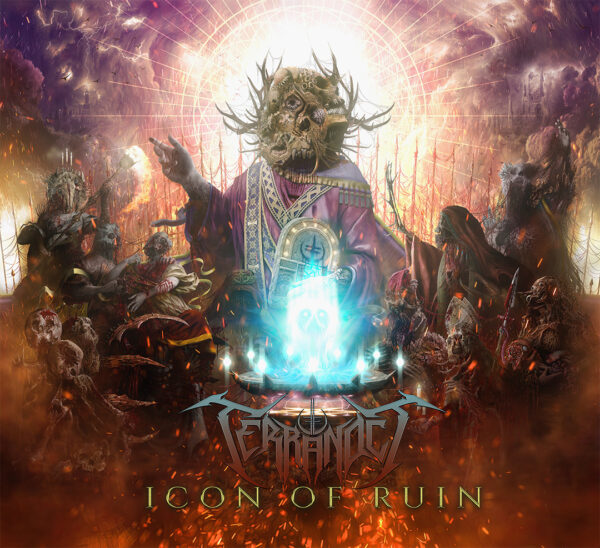 https://www.facebook.com/Terranoct
https://linktr.ee/Terranoct?fbclid=IwAR2qPAO08TuA-7lZ_5TEvR5dqHFiOM0Vjk3MeJ8Znh2AInTI7ZG5hezsm4U