Steven Wilson, sometime Porcupine Tree band member/leader and über mixer of classic albums has, after a lot of teasing, announced his seventh album 'The Harmony Codex' will be released on 29th September 2023.
It comes a little over two and a half years after his previous album 'The Future Bites' which was a critical and commercial success but divided fans as Wilson explored new sonic palettes.
And it sounds like this new album is also going to confound everyone again. In a recent interview with NME Wilson says "Part of this record is confidence from having done this for a long time now, which means I can think: 'No, fuck it, I can put a 10-minute ambient piece on the same record as an acoustic song and an electronic pop song.' It's good to embrace that. I still confront the expectations of my audience. I rarely give them what they want or expect…"
The album has already been previewed at Doby Atmos listening rooms across the UK and the response has been overwhelmingly positive.
As you would expect 'The Harmony Codex' is available in various forms – CD, vinyl and cassette, with a deluxe 3 disc edition and the vinyl coming in numerous different colours to match the colours on the blocks, depending on the distributor/country. So far we have only been able to find coke-bottle green, orange and black in the UK – your milage may vary.
The bonus disc in the 3 disc deluxe package contains remixes from Interpol, Manic Street Preachers, Mikael Åkerfeldt (Opeth), Radiophonic Workshop and Roland Orzabal (Tears For Fears) to add diverse interest to this release.
You can order the new album from Townsends (the Steven Wilson official store):
https://store.stevenwilsonhq.com
Or from Burning Shed:
https://burningshed.com/store/stevenwilson
And you can listen to the first song to be released:
https://stevenwilson.lnk.to/EconomiesOfScale/
Check out and follow Steven Wilson on social media:
Website: https://stevenwilsonhq.com
Instagram: https://www.instagram.com/stevenwilso…
Facebook: https://www.facebook.com/StevenWilsonHQ/
Twitter: https://twitter.com/stevenwilsonhq
Discord: https://discord.com/invite/2pVqx5GUYm
Telegram: https://t.me/stevenwilsonofficial
And finally you can watch the video to the first single with it's mesmerising dancing here: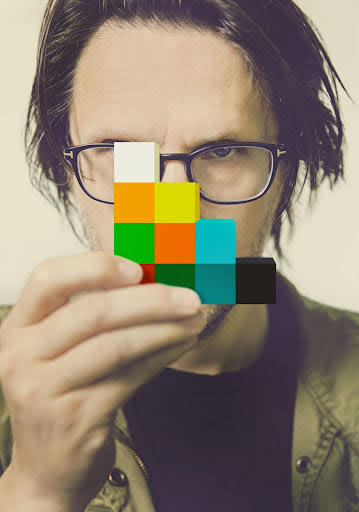 Photo: Steven Wilson by Haji Mueller