Steve Hill, the acclaimed singer-songwriter celebrates his 25th year as a recording artist with this release. Three years in the making, the album is, without a doubt, a step up for the artist, both in terms of maturity and execution and his best production to date. 
His new album Dear Illusion is set for worldwide release via No Label Records on Friday, November 11, 2022. The album is available worldwide from https://ffm.to/dearillusion.

The first single taken from the album, Everything You Got, released Friday, September 23rd, is available to stream/download via https://ffm.to/sheyg. 
The new single is accompanied by a music video which can be viewed here:
Known over the last ten years as a one-man band, on Dear Illusion, the multi-instrumentalist shares the spotlight with a horn section, The Devil Horns, as well as 7-time UK Blues Awards Drummer of the Year, Wayne Proctor (A.A. Williams, Oli Brown, King King, Ben Poole). Proctor also mixed and mastered the upcoming record.
 "I had a version finished right before the pandemic started," says Steve. "It was slated for release in April 2020. There was no point in releasing it then, so I decided to wait. The sad context of the pandemic resulted in additional time for me to offer my fans the album I'm sure will meet their expectations for my 25th anniversary as a recording artist. I am proud of the work."

"Ultimately, the results that we collectively achieved with the album, ended up reflecting both maturity and introspection. Overall, I feel like the album is telling you that no matter what happens, you should give it everything you got and move on, be the best person you can be, and no matter what, the sun will rise again. Don't dwell on suffering, and don't forget about it, either. Even treat misfortune as a friend, slap it on the back and say, Thanks for teaching me."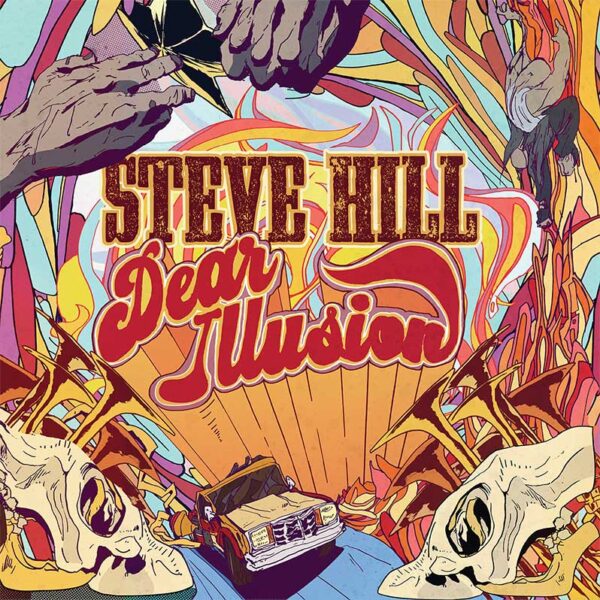 "Dear Illusion" – Track Listing

01 – All About The Love (3:53)
02 – Keep It Together (4:11)
03 – Everything You Got (3:22)
04 – Dear Illusion (4:15)
05 – Steal The Light From You (4:09)
06 – Don't Let The Truth Get In The Way (Of A Good Story) (5:03)
07 – Follow Your Heart (3:22)
08 – So It Goes (2:49)
09 – She Gives Lessons In Blues (3:51)
10 – Until The Next Time (3:04)
Album Track by Track

All About The Love
Music by S. Hill, Lyrics by J. Parlett, S. Hill
This one is a mash-up of styles and recordings as the verses were recorded in France and the rest of the song comes from a version I recorded at home. Lots of unique styles are mixed together. One of three songs played as a one-man band on the album, with two different horn sections from two continents!

Keep It Together
Music by S. Hill, Lyrics by J. Pilgrim, S. Hill
Wrote the music on harmonica, which doesn't happen often. I hate to explain or analyse my songs but this one, to me, now sounds like it is about Covid and trying to deal with it and the aftermath. The way it was written is another story. I asked my friend and writing partner Johnny Pilgrim to send me synonyms of Feeling Good. He sent a bunch, and I made the verses out of those and came up with the rest of the song the very same day, as I was recording the demo. I had no idea what it was about at the time. The vocal on the album was recorded on that day, as well as the harmonica, guitars, and bass.

Everything You Got
Music and Lyrics by S. Hill
Just a positive song. You get what you give. A simple message but always true and you can never hear it too often. I like that it has a lot of riffs even before the vocals kick in. Killer groove by Wayne Proctor on this one. There are two different guitars exchanging lines in the solo, a 55 Les Paul Jr and my old 66 Tele.

Dear Illusion
Music by S. Hill, Lyrics by J. Parlett, S. Hill
I'd had the verse's melody and chords for a while when I finally wrote that one, with the help of my long-time lyric collaborator Joshua Parlett. I was heartbroken like never before when we wrote it, and it came easily. It is about realising that the person you are in love with is not what she was pretending to be and coming up with the terms that you were in love with an illusion, as this person never really existed.

Steal The Light From You (Bigger Star)
Music by S. Hill, Lyrics by J. Parlett, S. Hill
Written when I came back from California in 2016 and started out as an acoustic number that was supposed to go with the rest of the songs that became the album that came out last, Desert Trip. Recorded many aborted versions through the years until this one. It has a different feel from what I'm used to do and a cool retro vibe.

Don't Let The Truth Get In The Way (Of a Good Story)
Music by S. Hill, Lyrics by J. Pilgrim, S. Hill
Wrote that one after Trump grabbed power and we were suddenly faced with the concept of abstract truth. It also deals with social media addiction and the notion that there must be an absolute truth.

Follow Your Heart
Music by S. Hill, Lyrics by J. Pilgrim, S. Hill
I came up with the music after being invited to a Christmas concert with the choir in which my mom sings! I can't remember which song I nicked the chords from, but we played it that night. I worked on it for a while and abandoned it for three years. I was looking for an extra track for the album and went through my stuff to find it. It needed better drumming. I decided to ask Wayne Proctor, who I met many times over the past ten years, most notably when I toured the UK opening for King King in 2018. He did such an excellent job that he ended up playing six songs as well as mixing and mastering the album. Nice heartfelt lyrics from my old friend Johnny Pilgrim.

She Gives Lessons In Blues
Music by S.Hill  Lyrics by J. Parlett, S.Hill
This one is kind of a follow-up to Emily, from Solo Recordings Volume 3. Not written about the same person but who cares? It seemed to make sense to me at the time and that name sounded better than the other options I tried! Based on a true story. Another one played as a one-man band (with overdubbed lead guitar and horns).

Until The Next Time
Music and Lyrics by S. Hill
I don't often write on piano, but it always sounds a bit different from when I do it on guitar. I'm incredibly happy with how this one turned out. Harmonically different, even though it's still just a variation of the old I-IV-V and I like that. I love finding new ways to play the same old chords! The different guitar sounds on this one too, as I'm using a guitar with an integrated preamp, a copy of Jerry Garcia's Tiger guitar.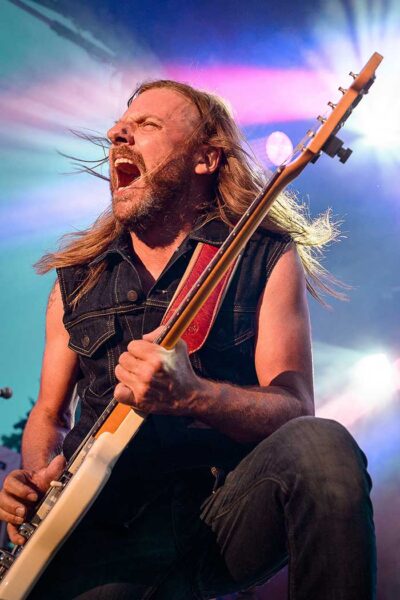 "Steve Hill's Dear Illusion is the best album he's released to date."
– Fireworks Magazine

"Steve Hill is back with his most personal and reflective album of his career."
– Powerplay Magazine

"Dear Illusion makes the perfect Xmas gift for any blues lover
who likes their blues full-throttled, loud, & proud."
– Blues Matters

"When it comes to one-man bands, guitarist, and singer  extraordinaire Steve Hill appears to have no limits." 
 – Guitar Interactive