SLADE
announce
official deluxe vinyl album reissue
'SLADEST'
on Splatter Vinyl
&
CD reissue with bonus tracks
out 4th November 2022
https://slade.lnk.to/sladestPR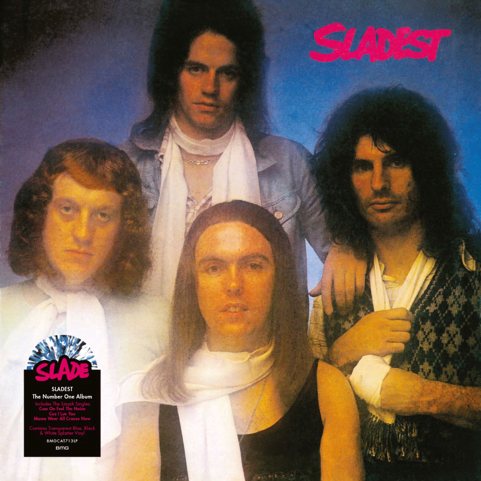 On 4th November BMG Records is proud to present a limited edition splatter vinyl edition and an expanded deluxe CD reissue of the compilation album Sladest from Slade.
These beautifully presented reissues will see Sladest released on limited edition blue and white splatter vinyl. While the CD is housed in a deluxe media book and includes the original extended essay.
Sladest originally released on 28th September 1973 topped the UK charts and was a success in Europe and beyond too. In Sladest's first week of release, the album was awarded a UK Silver Disc and in November, it received a UK Gold Disc. Having remained at No.1 for its first three weeks of release, Sladest later returned to the top spot in mid-January 1974, following the success of "Merry Xmas Everybody".
When first released Sladest featured fourteen songs, including the band's eight hit singles up to that time. The new expanded CD version now includes 20 songs, including two additional bonus tracks Skweeze Me, Pleeze Me (USA 7" Edit) and Merry Xmas Everybody.
Slade is, without doubt, one of the most exciting bands to come out of Great Britain and was unstoppable throughout the Seventies becoming one of the biggest bands; releasing six smash hits albums, including three UK Number Ones, a run of 17 consecutive Top 20 singles and their hits provided a soundtrack to the Glam Generation.
To pre-order Sladest go to: https://slade.lnk.to/sladestPR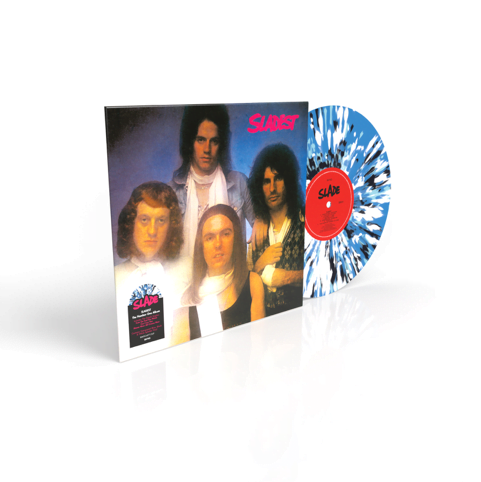 Sladest vinyl tracklist:
Side A
1 Cum On Feel The Noize
2 Look Wot You Dun
3 Gudbuy T'Jane
4 One Way Hotel
5 Skweeze Me, Pleeze Me
6 Pouk Hill
7 The Shape Of Things To Come
Side B
1 Take Me Bak 'Ome
2 Coz I Luv You
3 Wild Winds Are Blowing
4 Know Who You Are
5 Get Down And Get With It
6 Look At Last Night
7 Mama Weer All Crazee Now
Cat No: BMGCAT713LP
Barcode: 4050538894270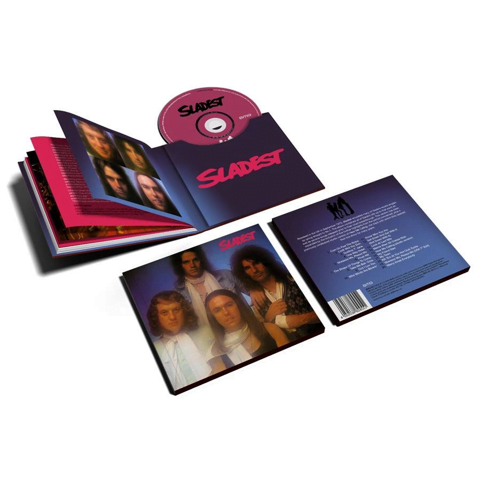 Sladest CD tracklist:
1 Cum On Feel The Noize
2 Look Wot You Dun
3 Gudbuy T'Jane
4 One Way Hotel
5 Skweeze Me, Pleeze Me
6 Pouk Hill
7 The Shape Of Things To Come
8 Take Me Bak 'Ome
9 Coz I Luv You
10 Wild Winds Are Blowing
11 Know Who You Are
12 Get Down And Get With It
13 Look At Last Night
14 Mama Weer All Crazee Now
15 Hear Me Calling
16 My Friend Stan
17 My Town
18 Kill 'Em At The Hot Club Tonite
New Bonus Tracks:
19 Skweeze Me, Pleeze Me (USA 7" Edit)
20 Merry Xmas Everybody
Cat No: BMGCAT713CD
Barcode: 4050538824551