Skreamer are set to play the New Blood Stage at this years Bloodstock festival on Saturday the 10th August.
We catch up with the band to find out more about them, the festival, their thoughts and what you lucky Bloodstock go-er's will see!
Can you give the readers a quick introduction to the band?
We're Skreamer, four piece metal band from London!
How would you describe your sound
Others describe us as heavy, musical, thrash, blues, rock….so i guess you'd have to make your own mind up!
Why did you want to become part of the New Blood stage.
We knew nothing about it! Our supporters sent in videos and voted for us. Of course we wanted to play it, but it was a big surprise!
What was your initial reaction when you found out.
We were stunned, excited…just absolutely stunned!
What can the audience expect from you at the festival
High energy interaction, and the best performance we can give!
What has been the band's biggest achievement so far?
Well breaking into Europe has definitely been a highlight, but we think Bloodstock has beaten that! Every UK band's dream!
Have you ever been to Bloodstock before?
Last year. The atmosphere was intense!! and the sheer volume of seeing new and old friends was incredible. It's just a great place to go and enjoy live music surrounded by like minded people.
What is your opinion of the bloodstock line up.
We'd pretty much be here naming every band on the billing, so yeah, out of this world….and then us! haha
What are you looking forward to most?
Playing. I mean, it's like all our work has paid off, and all we want to do is get on that stage and do it!!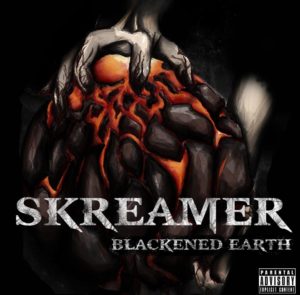 Can you sum up bloodstock in one sentence.
The No1 festival in the UK!
Any message you wish to pass on to the PM readers…
If you have time, please check us out because we're here to stay! Serg (Bassist)
Thank you for taking the time out to complete this interview, we are looking forward to seeing you at Bloodstock \m/ \m/
Links:
www.facebook.com/skreamerofficial
https://twitter.com/SkreamerUK