Hailing from Italy and other mad planets, intergalactic metallers Sick N' Beautiful are part of a three-band bill touring the UK in April. The group will be presenting a brand new live show to promote their 'Starstruck' album released in 2022 via Frontiers.

"We've been primed and ready to go for a while now," states frontwoman Herma (also a member of the all-female outfit Venus 5). "These are crazy times on this planet and we hope nothing will be stopping us this time around. This will be the first occasion since Wacken 2022 that our new line-up has toured together. Hearts will be stolen and faces will be melted. We're coming in all-guns-loaded, folks!"
The 'Halfway To The Grave!' tour will be headlined by US musician Wednesday 13, with UK hard rockers South Of Salem also part of the line-up. The full list of dates is as follows:

06.04.23  BRISTOL Thekla
07.04.23  NOTTINGHAM Rescue Rooms
08.04.23  LONDON Dome
10.04.23  GLASGOW Cathouse
11.04.23  NEWCASTLE Riverside
12.04.23  MANCHESTER Club Academy
13.04.23  BLACKPOOL Waterloo
14.04.23  WOLVERHAMPTON KK's Steel Mill
15.04.23  MILTON KEYNES Craufurd Arms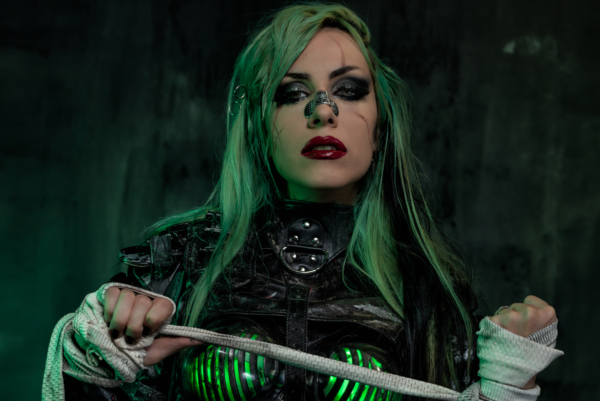 Sick N' Beautiful are the ultimate rock n' roll sideshow from outer space: a unique concoction of hard rock and modern metal infused with industrial, punk and electro-pop overtones, blending in influences from across the musical spectrum to create a sound of their own.
They swiftly rose from playing in tiny local bars and clubs to huge festival stages, taking no prisoners wherever they performed. Extreme visuals, make-up and costumes, plus the presence of bombshell singer Herma, have kept audiences hooked at shows that are truly one of a kind.
Sick N' Beautiful also add plenty of audio substance to their visual stimulation, producing their recordings (as well as videos, outfits, props, effects and merchandise) with painstaking attention to detail. Catchy tunes along with their incendiary stage presence have helped to generate an enamoured, loyal fan base.
STARSTRUCK
album out now
(Frontiers)
"The band throw industrial, metal, punk and rock into a space-themed blender to create an impressive album that is full of surprises"
POWERPLAY
"A thrilling album of many different styles of rock and metal that is going to keep you entertained from start to finish 10/10"
METAL GODS TV
"There are so many styles that shuffle around each other seamlessly. Think Kiss or Rob Zombie, throw in some Lady Ga-Ga, but it is all about the journey over the destination"
VELVET THUNDER
"A modern sounding beast that blends alternative metal with industrial beats, cybergoth lyrics and enough Euro-pop to make even your trendy mates bob along in appreciation 4/5"
METAL DIGEST
includes the singles
 THIS IS NOT THE END
video
DROP IT TO THE B
video
TONIGHT WE GO TO WAR
video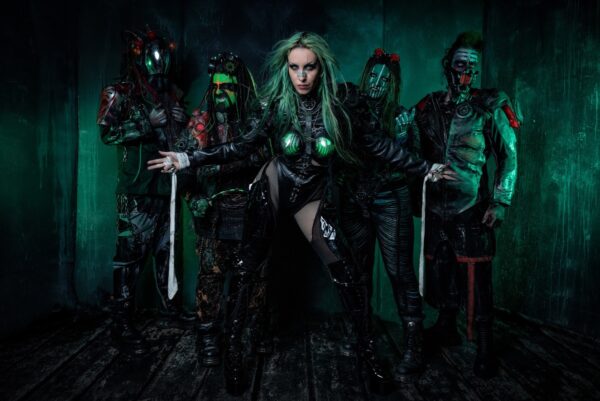 SICK N' BEAUTIFUL
Herma – vocals
Nemes – guitar
L0r1 – guitar
Big Daddy Ray – bass
Evey – drums