SHVPES RELEASE BRAND NEW SINGLE & VIDEO, 'LION'S DEN'
 + ANNOUNCE 20-DATE UK HEADLINE TOUR FOR NOV 2020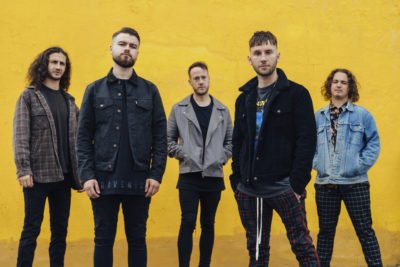 SHVPES – Photo credit: Ryan Chang
 SHVPES have released a brand new single, 'Lion's Den', with a twisted & thrilling music video! Check it out HERE.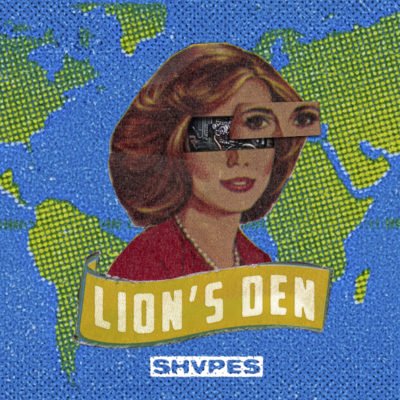 "I think a lot of us can find ourselves in toxic environments that we eventually learn to call home. It's easy to get comfy in a bad place yet simultaneously very difficult to make the choice to leave those bad places when the threat of the unknown is so daunting. This song's about taking your life into your own hands, knowing your worth and making those life changing decisions that are terrifying yet liberating in equal measure. – SHVPES FRONTMAN, GRIFFIN DICKINSON
Meanwhile, Shvpes have revealed their biggest headline tour yet, a 20-date UK run for November 2020. A full list of shows, including all currently scheduled Spring/ Summer appearances can be found below.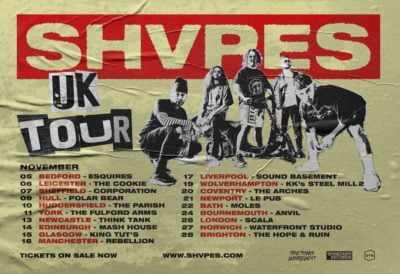 SHVPES 2020 SPRING / SUMMER APPEARANCES
20/06/20 – Graspop, Belgium
23/06/20 – Route Resurrection, Spain (with While She Sleeps)
24/06/20 – Ninkasi Gerland, France (with While She Sleeps)
25/06/20 – Strasbourg, France (with While She Sleeps)
09/07/20 – 12/07/20 – 2000 Trees, Cheltenham
SHVPES NOVEMBER 2020 UK HEADLINE TOUR DATES
3rd – Dublin, Academy 2
5th – Bedford, Esquires
6th – Leicester, The Cookie
7th – Sheffield, Corporation
9th – Hull, Polar Bear
10th – Huddersfield, The Parish
11th – York, The Fulford Arms
13th – Newcastle, Think Tank
14th – Edinburgh, Mash House
15th – Glasgow, King Tut's
16th – Manchester, Rebellion
17th – Liverpool, Sound Basement
19th – Wolverhampton, KK's Steel Mill
20th – Coventry, The Arches
21st – Newport, Le Pub
22nd – Bath, Moles
24th – Bournemouth, Anvil
26th – London, Scala
27th – Norwich, Waterfront Studio
28th – Brighton, The Hope & Ruin
Tickets are available now, HERE.
Shvpes current album Greater Than is available now via Search and Destroy/ Spinefarm Records, HERE.