I've always been a big fan of Creed, all throughout their career. I loved their style, melodic chorus' etc, so it was with arms wide open (see what I did there) that I accepted to review ex-frontman Scott Stapp's first album release in six years.
On a personal level, it's pleasing that Stapp has stayed close to Creed's successful formula. Album opener 'World I Used To Know'  a perfect example of this. Heavy, melodic accompanied by meaningful lyrics. 'Name'  is more of a ballad, and it comes surprisingly early on in the album but works well for me. For the troubles that Stapp has endured over the last few years, it's clearly evident that the album reflects that awful, dark time for the singer, and if you allow the album to do so, it takes you on that journey with him, and helps you understand what he went through. Each song meaningful and descriptive.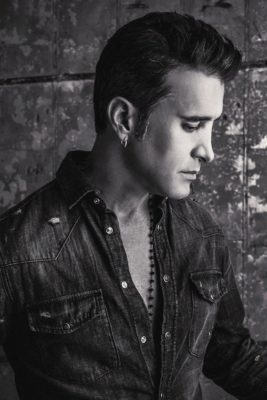 'Purpose For Pain'  screams right out at you and that heavy grunge fire is back. 'I fought the devil and he won.'  Heavy lyrics from Stapp but it's obvious that he wants this album to be heard by all. And we should all listen because for all the meaning of the album, it's musically superb. Let's take 'Heaven In Me'  for example. Another melodic ballad with some lovely slide guitaring. Almost Turkish-like. Lovely.
'Survivor'  drops down to an E minor chord which gives us a more gritty pulsing edge. The song is still melodic though and it works well. A definitive track on this album.
'Wake Up Call'  continues the album's formula of a heavy track followed by a ballad. A beautiful song. Simple, effective and touching in every way. It's probably the most commercial track on this album, and if it reaches a bigger audience then great. Its got such a stunning chorus which is accompanied by a child's choir which just adds to the songs prowess.
'Face Of The Sun'  is pure rock'n'roll. End of,  while 'Red Clouds'  gives us more of the dark Creed-style riffs and mood that have always been associated with Stapp. Another cracker which boasts an anthemic, hopeful chorus.
'Gone Too Soon'  is by far the best track on this album. It mourns Cornell, Bennington and Prince and all who've departed before their time. Watch the visualiser video at the top of this page. Although a sad song, the chorus is filled full of hope through it's music. It's beautiful and full of meaning.
'Ready To Love'  closes this magnificent album. Stapp telling us exactly how he feels through this ballad. This is an album all Stapp and Creed fans should listen to. It's bordering being more than just an album. It deserves to be.
Links:
Release date: 19/07/19 Length: 45min 14secs Magnificent. Stapp is back.
£7.99 (Download)

editor rating