Polish Thrashers Sanity Control introduce themselves with this rather brilliant debut album. The Warsaw based quartet were formed in 2018 and release this album independently.
Opener and title track 'War on Life ' parallels itself with early 80's thrash. There's hints of Slayer and Exodus (always welcome). But the production mirrors the 80's production style too and already I love it.
'Rope's ' opening riff chuggs its way through nicely and Deja Vu is reminding me of Holy Terror style riffs. There's a great reverb on Rafal's voice which, unless you concentrate on it, does actually add to the tracks, gives them more depth.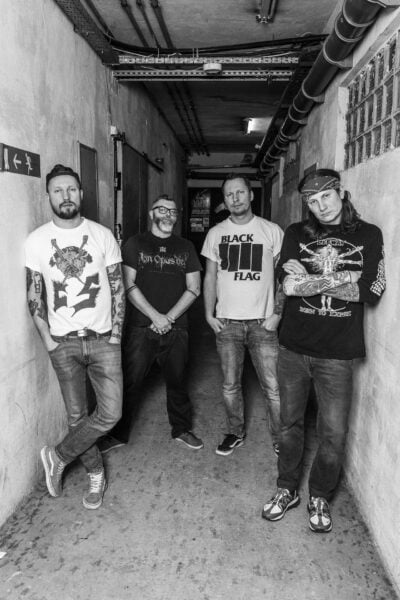 By the time we hit 'Paying Is Believing ' it's obvious where Sanity Control's allegiances lie within the thrash arena. These guys are perfect for fans of Slayer, Exodus, Acid Reign, Nuclear Assault etc…. Sanity Control are all of these bands rolled into one. It's a really tight album too.
Take 'Hunt ' for example. Tight and galloping from the off. 'Enough ', more filthy but it's rhythm is pure perfection. Heads will nod and teeth will be broken!
We finish with 'Dying Order ' which you can tell is a perfect album closer. Fast pace, great content and an unexpected end. I love this album. It's everything that I grew up with and Sanity Control do it to a tee. Love it.
Track Listing:
1 – War On Life 2 – Rope 3 – Paying Is Believing 4 – Good Dogs 5 – Swarm 6 – Hunt 7 – Enough 8 – Dying order
Release date: 07/08/20. Running length: 19mins 47secs. Well done Sanity Control on holding on to and promoting thrash as it should be.