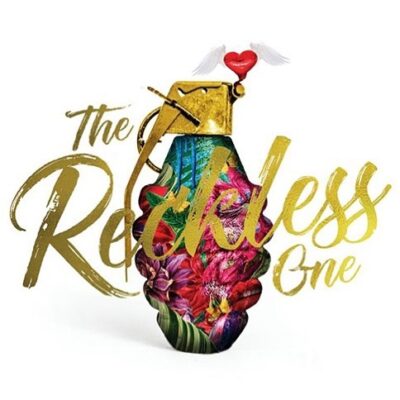 If there is a positive that has come from 2020 and there is not many, are the blues albums that I've been asked to review which takes me out of my rock/metal comfort zone. The Reckless One album, recently released by Samantha Martin And Delta Sugar on Gypsy Soul Records is the most challenging so far but a joy to listen to! A brief way to describe it would be a big helping of soul and motown topped off with a splash of funk! This sassy classy album kicks off with 'Love Is All Around', the lead vocal from Samantha is dripped in honey that oozes all over funk that is muscled up by a boisterous brass section. Choruses are in your face as bass guitar and drums become more prominent and it's time to get your dancing shoes on for the keyboard heavy jazz midsection.
'Don't Have To Be' is a drum driven party starter. If this song does not make you strut your stuff then there is no hope for you. It has an upbeat groove that does not let up for a frantic three minutes of feel good soul and a lengthy keyboard piece midway positively shimmers. A potent cover of the Bob Dylan song sees 'Meet Me In The Morning' ebb and flow on a laid back musical backing to an almost pleading vocal joined by soothing backing vocals as once again keyboards arrive midway with a flourish.
'Loving You Is Easy' is a gritty ballad of snappy snare drums, punchy keyboards and a jazzy guitar solo topped off by a spotlight stealing lead vocal. 'One Heartbreak' lives up to its title as it crawls along on sparse grooves as Samantha pours her heart out with one hundred percent conviction. 'I've Got A Feeling' is my standout track. A vocal tour de force makes the emotions shown breathtaking as Samantha holds onto long notes throughout over a slow groove. Galloping rhythms give 'Sacrifice' a Western movie like vibe to make it an upbeat whip cracking tune. Back to the ballads sees 'So I Always Know' be a soothing crooner that flows along hypnotically. Tempos are upped as 'Pass Me By' is a foot to the floor number to make the sun shine on the dullest day as it tears along full throttle on a monstrous Motown feel. A song to be blasted out in your car with all the windows down.
A lung shredding vocal for 'Better To Have Never' grabs you and does not let go until these frail four minutes have finished with you as a brief respite from the heartbreak comes from some tasty blues licks midway. 'All That I Am' is a real heart worn on the sleeve song as it caresses the ears with a blanket of glorious sugar sweet soul. This joyous album ends with 'Who Do You'. It's upbeat from jabbing brass pieces but also sublime to finish it on an emotional rollercoaster ride.

The Reckless One album track listing :-
Love Is All Around.
Don't Have To Be.
Meet Me In The Morning.
Loving You Is Easy.
One Heartbreak.
I've Got A Feeling.
Sacrifice.
So I Always Know.
Pass Me By.
Better To Have Never.
All That I Am.
Who Do You.
Links to the band :-
A dreamy dozen songs that enchant the listener.