Saint Apache release this, their third EP on 22nd February. The Eastbourne based alt / heavy punk rockers have evolved their style over the last two EP's, now edging for a harder, more sterner front. Formed in 2015, the band describe their musical roots as blues and classic rock.
'Amongst Vultures' is an absolute pearler. Straight from the off it's fast, penetrating riffs are as uplifting and mesmerising as you could wish to hear. This is a proper crowd bouncing tune. It has the power, speed changes, and diversity to suck you in and lift you off your feet. It reminds me in parts of LA Guns. It's a stunner of an opener and I can see this opening up their shows because it's just one of those songs that slaps you right in the face, but makes you feel great at the same time.
When you hear 'The Shameful's' opening guitar riff you just know that this is going to be another screamer of a track. And that's exactly what it is. I get the impression these guys wear their hearts on their sleeves when it comes to topics, and this translates into the music, Thom Meredith's political vocals plain to hear. The energy in this song is perfect in everyway. It's a song that will suck all the anger out of whatever crowd it's played in front of and turn it into positive dancefloor vibe.
'Strive To Survive' changes direction. There's a Pixie's thing going on here. It's quiet verse gives Thom a chance to allow us to listen to his full potential before engineering a brutal, yet melodic chorus that punches as hard as Tyson on a good day. What's clever here is how hard brutalness has been mixed with sing-a-long melodies to give us a pounding floor stomping track.
'Tory Man' is brutal and takes the form of Rage Against The Machine in it's main riff. This I am sure will become an iconic track for the band. It has another fist pumping, catchy chorus of pure quality, surrounded by verses that give you more proof that Thom is an icon in waiting.
This very short EP has come and gone in an instant, but has left a permanent mark never to be removed. Perfect.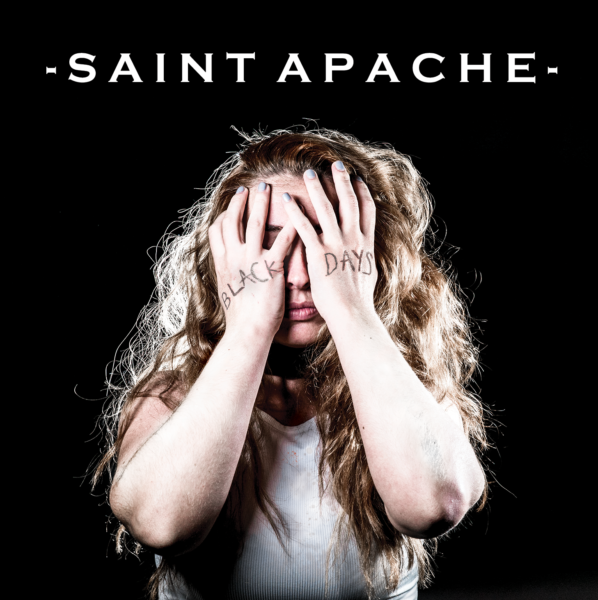 Track Listing: (1) Amongst Vultures   (2) The Shameful   (3) Strive To Survive   (4) Tory Man
Line-up: Thom Meredith – Vocals  /  Leo – Guitar   /  Luis T – Bass  /  Adam Oarton – Drums
Links:
Facebook   Bandcamp   Spotify   Twitter   iTunes
Release Date - 22/02/19. Stunning EP from a band destined for greatness.