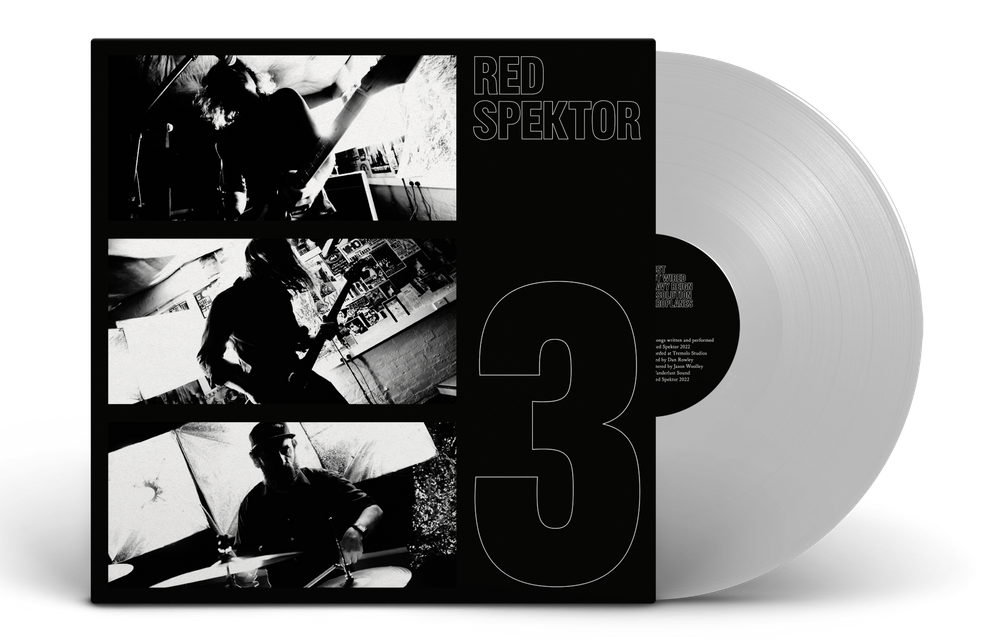 Can you remember the first time you saw Jurassic Park with the scene when the ground is shaking from an oncoming Tyrannosaurus Rex? Well, Stoke-On-Trent noisy bastards Red Spektor try to emulate that scenario with their third studio album 3, recently released by KOZMIK ARTIFACTZ. Lead vocalist and guitarist Rob Farrell proclaims "It's our first release with drummer Jonny and it's our best work yet!"
You don't just hear these eleven songs, you feel them to, point proven by album opener 'Dust'. It's a gritty dirt under the fingernails rocker with raw as you like riffs over a soothing lead vocal, bombastic bass, snare drum overload all topped off by an outro of feedback frenzy!
'Hot Wired' strangely sounds like a stoner 'Touch Too Much' A lengthy guitar laden intro leads into a melodic howled vocal that also bark at the moon for four minutes of claustrophobic grooves, closing on an eardrum piercing guitar solo.
'Heavy Reign' does what its title suggests as this regal rock and roller steadfastly plods with a languid lumber of P.A system rattling prowess.
'Absolution' is all riff after riff after motherf**king riff. It's a slavering slow burner as a pleading lead vocal adds an extra edge to an already captivating song as immense heavy metal picks up the pace for a drum driven floorshaker!
'Aeroplanes' is a first class seat for a mind boggling array of time changes, easing back for a gently picked midsection and drum patterns that Ginger Baker would be proud of!
'Apple Tree' provides a healthy crop of jazz like arrangements around another gripping vocal that herald crushing dynamics. A meandering midway solo is a thing of beauty, joined by rib rattling bass and a never say die attitude outro.
'Progressive Toke' is a short but sweet substance fuelled party starter par excellence as nirvana is reached midway with over the top guitar prowess!
'Misery' is a smorgasbord feast of rock as a jaunty main riff keeps it upbeat to make it far from miserable until it goes off at a tangent midway but returns in time to kick the doors down.
'The Baptist' is a full on freak out of ear caressing riffs and a watertight rhythm section that paves the way for a vehement vocal that wraps itself around the main riff.
'Tired' is a beautifully crafted song that flows along on bass heavy sultry blues and a truly harrowing vocal as an angelic instrumental piece midway sends it up to stratospheric levels!
My album highlight comes from final song 'Cranberry Blues', a wistful instrumental as choppy guitar chords weave around belligerant bass runs.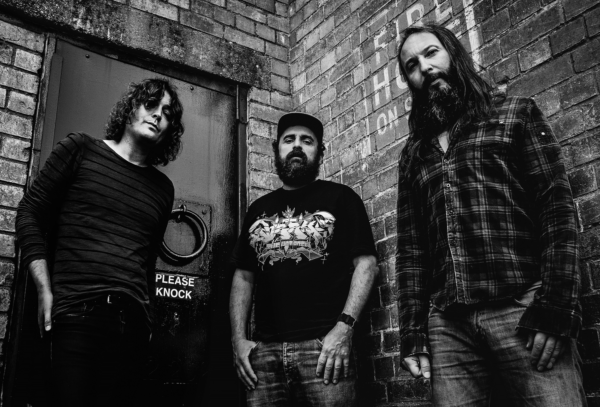 A purchase link to 3 is here on the Red Spektor bandcamp :- https://redspektor.com/
3 album track listing :-
Dust.
Hot Wired.
Heavy Reign.
Absolution.
Aeroplanes.
Apple Tree.
Progressive Toke.
Misery.
The Baptist.
Tired.
Cranberry Blues.
Lucky number three is apt for seismic rockers Red Spektor as they release album number three, titled 3!