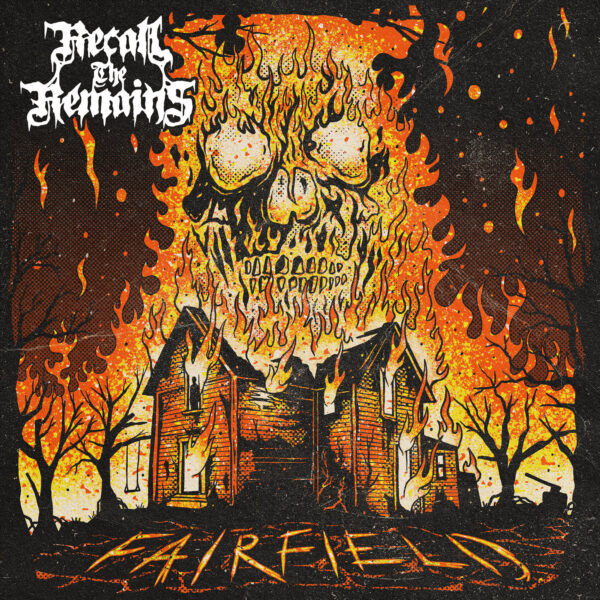 Formed in 2012, Telford terrors Recall The Remains unleash a brand new single 'Fairfield' the first of three to be released in 2023. They portray themselves as "A blend of metalcore and deathcore, stating that unity, love and respect promote their gut wrenching music".
Right from the off their gruelling riffs immediately caught my attention as they seem to rely on power rather than speed for a steely eyed throwdown inducing blast of juddering grooves all pinned down by earworm drum patterns and a lung and throat wrenching lead vocal that could surely raise the dead! A curveball is thrown in midway by an almost soulful piece until normal service is resumed for a full on death metal outro.
Band links are here :- http://linktr.ee/recalltheremains I http://recalltheremains.com I https://www.facebook.com/recalltheremains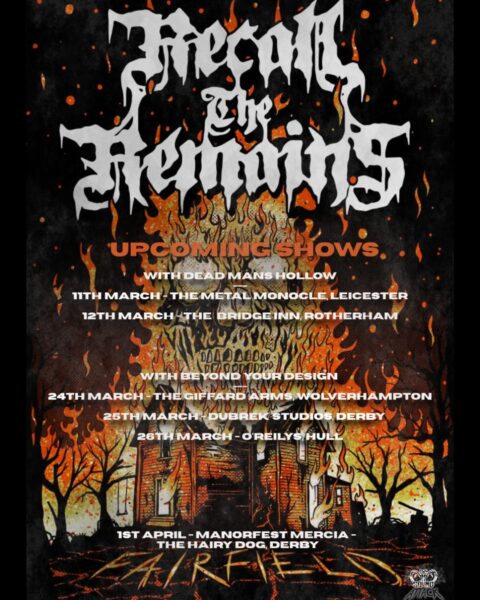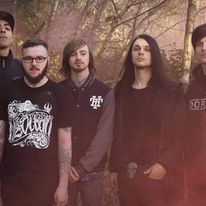 Recall The Remains demolish anything in its path with thier new single Fairfield.