PYRAMAZE release their new album 'Epitaph' out now on AFM Records
Check out the video for 'Particle' here:
In 2020, PYRAMAZE signed with AFM Records for the release of their sixth studio album, Epitaph. This is the third album with their current lineup and PYRAMAZE continues to fuse their signature meld of memorable melodies, powerful riffs and soaring catchy vocals to keep listeners coming back for more – pleasing both old and new fans alike. This upcoming release will prove to be their most melodic and accessible creation to date, featuring guest appearances by Brittney Slayes of Unleash the Archers, and former PYRAMAZE singers Matt Barlow and Lance King.
Originally formed by guitarist Michael Kammeyer in 2002, PYRAMAZE came out of the gate with the solid and classic Lance King fronted releases of Melancholy Beast (2004) and Legend of the Bone Carver (2006). The band parted ways with Lance in 2006 and Matt Barlow (Iced Earth, Ashes of Ares) joined as the new frontman in 2007, albeit only to see the release of Immortal (2008). With Matt headed back to Iced Earth and Kammeyer deciding to retire from the band as well, the remaining members were left at a crossroads (bassist Niels Qvist also decided to part ways at this time).
Jonah, Toke and Morten rallied together and decided that the legacy of PYRAMAZE must go on. They asked longtime producer and good friend of the band, Jacob Hansen, to join as the new guitarist and he graciously accepted. A suitable vocalist for the band was also needed, queuing singer Terje Haroy to join in 2013. This new incarnation of the group resulted in 2015's Disciples of the Sun, which was met with great critical acclaim and reinvigorated both the band and the fans of PYRAMAZE.
The band was joined by previous vocalists Lance King and Matt Barlow for a legendary performance at ProgPower USA 2016. In 2017, the band released an epic post-apocalyptic conceptual album called Contingent which was influenced by current events, the human spirit to overcome adversity and struggle, and the brotherhood therein. Since that album's release,
PYRAMAZE has rocked the stages at ProgPower Europe (Netherlands 2017), Brainstorm Festival (Netherlands 2018) and the inaugural Ørland Rockfest (Norway 2019).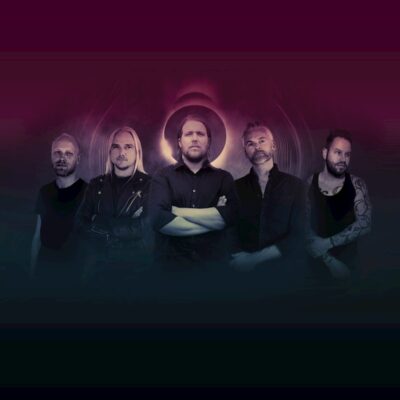 Terje Harøy (Vocals), Jacob Hansen (Guitars, Bass), Jonah W. (Keyboards), Toke Skjønnemand (Guitars), Morten Gade Sørensen (Drums)
With their majestic clearly progressive first single 'A Stroke Of Magic' and follow up 'World Forgone' released, PYRAMAZE show that they belong to the top of the European Progressive Power Metal Genre!
'Epitaph' is available here: https://afm.fanlink.to/PyramazeEpitaph
https://www.facebook.com/Pyramaze/
https://twitter.com/PyramazeMetal
http://www.pyramaze.com/