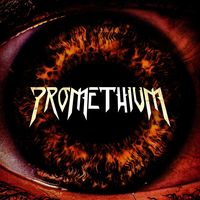 Lancaster based metal maniacs Promethium raise up the spirits with their latest studio album 'Bleeding The Ghost', due for release late 2023. The ten tracks here crackle with energy, point proven by opening track 'Goat'. It's a calm before the metal storm of bubbling bass guitar lines, metronomic drum patterns and precisely picked guitar for a perfect intro to the albums title track.
Riffs writhe and churn with wrecking ball power over a watertight rhythm section. Choruses are melodically delivered until this magnum opus ends on a fretboard burning guitar solos.
'Priest' has a booming bass intro then heads off into air guitar inducing action from grinding riffs. Vocals swoop and soar with lungbusting furore.
The riffs for 'Murder She Wrote' are catchier than an STD that malestically forge along, kicking up a hurricane to test the metal mettle of your speakers. Whammy bar action midway elevates this heavy metal monster to close this song cataclysmically.
'Healing Your Sin' is a snare driven bonafide pit opener that holds its own above laid back guitars and stratospheric height reaching vocals.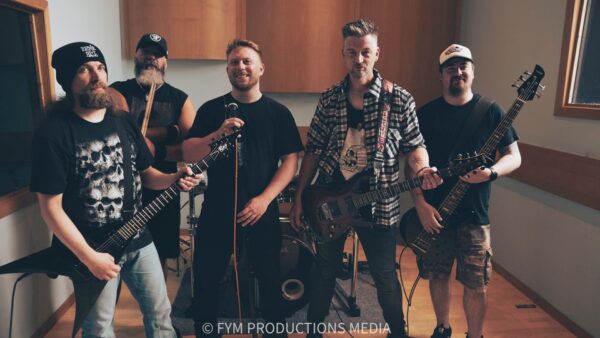 An intense guitar laden intro to 'Knives Out' sets the scene for a full on bluster that intensifies when the tectonic plate shifting midsection crushes with aplomb, closing on a slavering slam!
'Manhattan' is a ballad, but a ballad with balls when the doom laden riffs crash in for this barnstormer, ending on an almost spoken word outro.
'Catfish' is the heaviest track here by far as it races along on a hot rails to hell journey down the tracks to give the bullet trains a run for their money!
'Snakebite' lives up to its venomous name as its fangs dig in deep for a truly evil song. Prominent bass guitar seismically drive this pulverizer towards an almost tribal patterned midsection, ending on a full band outro.
This highly impressive album ends far too soon with 'My Fate', but it's fate is far from sealed when they dish out potent songs like this! A tornado is whipped up early, putting the listener in the eye of the storm, containing creepy soundscapes. Gritty riffs and steadfast bass bludgeon are the backing for a vocal tour de force outro with added symphonic touches.
Promethium band info is here :- http://www.promethiumband.com/merch / http://promethiumband.com / https://www.facebook.com/Promethiumband /
Bleeding The Ghost album track listing :-
Goat.
Bleeding The Ghost.
Priest.
Murder She Wrote.
Healing Your Sin.
Knives Out.
Manhattan.
Catfish.
Snakebite.
My Fate.
Promethium show promise with latest studio album 'Bleeding The Ghost'.