Adorned with yet another beautifully crafted front cover, OM&M return after two years with their seventh album and it's an absolute humpdinger.
Now let's get something out into the open before we start. Most of you who know me will know my base genre, and I will admit now that I have never been a fan of dual vocals. By that I mean one minute screaming and the next minute clean. It's never really given me anything…..until now.
The California Metalcorers have completely change my view on this as they hit hard with opener 'Timeless '. It's a 'no mercy' track that pulsates throughout. A rip roaring verse followed by a more meaningful chorus. It works really well and is the perfect opener for the album.
'Obsolete ' boasts some mind blowing off beat drumming before releasing itself straight into your face. This is where I feel the emotion starts in this album as it oozes from the chorus of 'Anchor '. Beautiful.
As 'Levee ' starts I get the feeling that this album is becoming a journey. Watch out for the opening riff in this track. Terrifyingly brutal. In fact, the whole song is face-meltingly fierce.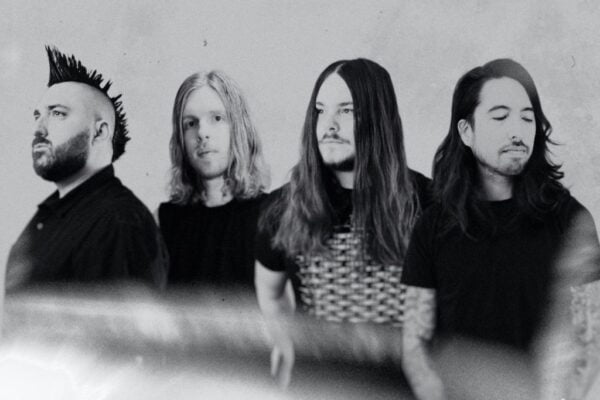 The production also deserves a mention. Crisp and clear without losing any of the rawness and live edge from any of the instruments being played.
'Pulling Teeth ' has a more industrial feel to it which allows the band to show a little of what they are capable of diversity-wise but the anger remains and it's for this reason that this album keeps me hooked as the ideas just flow from strength to strength. I love 'Mosaic Final 5-26 ' as it mirrors a lot of what Slipknot do. Not a bad thing at all if you ask me, but then 'Fighting Gravity ' edges more towards a Linkin Park theme, and I suppose you could class this as the ballad of the album.
The title track and 'Helplessly Hoping ' close the album. The latter is a beautifully crafted and atmospheric track and the band could not have chosen a better closing number for this brilliant album. And even though most fans may have heard some of these tracks already, it's still an absolute belter!! Lovely.
Track Listing:
Timeless 4:06
Obsolete 4:25
Anchor 3:58
Levee 4:50
Bloom 4:17
Pulling Teeth 3:22
Mosaic Final 5-26 3:11
Fighting Gravity 4:56
Echo 3:19
Helplessly Hoping 2:5
Release date - 03/12/21, Running length - 38mins 42secs. Sensationally brilliant from start to finish.