"Battleground" is the new live album from Southern Hard Rock band, Molly Hatchet. It's a double album featuring 19 tracks and was recorded at shows in Pratteln, Switczerland, Ludwigsburg, Germany and during their 40th anniversary tour in the US. Molly Hatchet are a band that really come alive on stage so a live album shows them at their best.
With 14 studio albums the band were never going to be short of material to play on tour, and with it being a 40th anniversary tour rather than one to promote a new studio album then that opened up the setlist to be a "best of" plus a few that they knew the fans wanted to hear or that they wanted to include.  Obviously this means it's an album that will include songs that not everyone is familiar but that also means it's going to appeal more to the more hardcore fans as they want to hear those rare songs as well as the best known songs.
It's a great live album and one that shows not just how good the band are on stage, but what a strong collection of songs they've written over the years. The first disc is the heavier of the two with the slower songs seeming to end up on the second disc, but both are great and it's always good to listen to a double album as a whole rather than two separate parts. There are some fantastic songs here and this is an album that fans of Southern Rock really need to check out.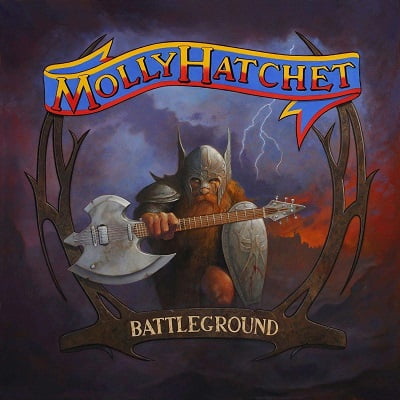 Track listing:
Disc 1:
1. Bounty hunter
2. Whiskey man
3. Why won't you take me home
4. Son of the South
5. American pride
6. Edge of sundown
7. Fall of the peacemakers
8. Devil's canyon
9. One man's pleasure
10. The creeper
11. In the darkness of the night
Disc 2:
1. Justice
2. As heaven is forever
3. I'm gonna live 'til I die
4. Beatin' the odds
5. Jukin' city
6. Dreams I'll never see
7. The journey
8. Flirtin' with disaster
A great double live album