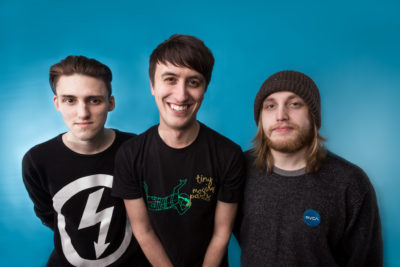 Based in Nottingham, United Kingdom, Molars are a Midwest Emo/Pop-Punk trio formed in 2018. Their debut EP Tight, But Not Groundbreaking will be released on 14th December. For fans of Tiny Moving Parts, Taking Back Sunday, American Football, and The 1975. What band they fail to add to this impressive sounding list is Placebo. Chris' vocals are in parallel with Brian Molko.
To think that these guys only formed this year, what they have released here is nothing short of brilliant. Opener 'White Walls' is an awesome anthemic track that you can easily see a crowd in front of this band going crazy. Brilliant lyrics too and a very impressive start to this EP. 'No Words' which features Lizzy Farrall is another demonstration of how these guys know how to rock. It's upbeat, melodic riffs and chorus are just so enjoyable to listen to. They warp me back to 1996 and Placebo's self-titled debut album.
I can imagine 'Front Seat' being another floor filler, as will 'Untitled'. There isn't a low part in any of these songs. It's feel good music and the kids will love it, as do I. I love the way there are slight bridges in these songs in between chorus and verse, where everything goes quiet, only for a few seconds, and then starts again. This is what gets the crowds going and these songs have it in abundance. Final track 'Small Odds & Smoking' comes all too soon. Another rocker of a song with great lyrics and a fantastic ending chorus.
I'll be honest I was not expecting what I've heard here. A thoroughly enjoyable EP. Here's looking forward to a full length album. Gig dates please lads!!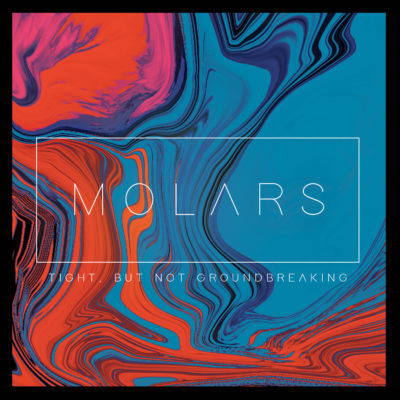 Track List:
1 – White Walls
2 – No Words (Ft. Lizzy Farrall)
3 – Front Seat
4 – Untitled
5 – Small Odds & Smoking
Line-up:
Chris – Guitars / Vocals
Matt – Drums
Dec – Bass
Links:
A superb EP. If these guys keep writing songs like this they will be huge. For the time these guys have been together, it has to be 5 stars.