Malone Sibun are a new band that were nominated in the best band category at the European blues awards in 2019 despite not having released an album at that point. Their debut album, "Come together" will be released at the end of January 2020. The band takes it's name from the two founders – Marcus Malone and Innes Sibun. They met at a show and found they had a lot in common and got together to make some music. The results of their collaboration are superb. Marcus Malone has a great voice that's reminiscent of Paul Rodgers and sound slike it belongs in a smokey blues club in the 70s. His vocals are paired with the excellent guitar work from Innes Sibun, and it really is a great pairing.
Check out the title track…
At times there's an early Whitesnake feel, largely down to the vocals but in general it's got that late 70s classic blues-rock feel to it but with more modern influences mixed in. It really is a superb album – great blues-rock. The band are on tour in early 2020 with several festival appearances, but judging by the strength of this album if you want to see them play in a small venue then you better catch them soon as they're sure to be playing bigger venues before long.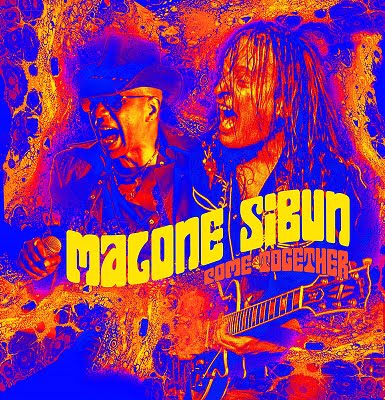 "Come together" will be released on 31st January 2020
Track listing:
1. Come together
2. Let me love you
3. I want you back
4. Taste of your love
5. Jodie
6. So tired of living
7. Lovelight
8. She's my girl
9. Rabbit hole
10. Everydays a miracle
An excellent album for blues rock fans