Excellent debut from the Swedish based Gothic duo.
Just when you think you have seen and heard it all in this wonderful, jumbled up and eclectic genre we call Metal, along pops something that knocks you back and makes you realise what a glorious tapestry these musicians weave. A bold statement perhaps but as debuts go, this album is pretty much as good as it gets.
The biography could just as easily be a film script, boy meets girl on the internet, totally different cultures and backgrounds, united by a love for all things Gothic, boy and girl meet, record album, get married and have kids, live happily ever after, the end.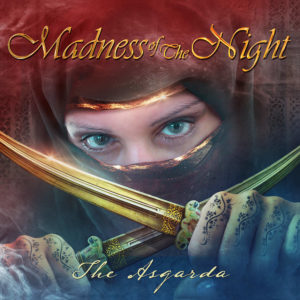 Daniel Dante, the mastermind if you like behind the project, performs all the musical duties, whilst vocalist Abir Blackshadow elevates the whole record to a very high level indeed.
Right from the out set, the influence of '80's Goth Rock is more than apparent, Sisters Of Mercy, The Cult, and especially Siouxsie Sioux all spring to mind but delivered in a really forward thinking and innovative manner.
Opening track 'Oppression', whilst dealing lyrically with the oppressive nature of life for women in Abir's home country of Lebanon, is actually a rather up tempo track, the soaring, wailing tilt to the vocals working really well against the strength and depth of the music . Following track 'State Of Madness', whilst continuing the same lyrical theme, is a much harder hitting and darker song, complete with tolling bell for added atmosphere. The album as a whole, travels along really smoothly, and whilst not deviating in any great way from track to track, is able to maintain a fresh feel and not fall into the trap of becoming boring and repetitive. Changes of tempo do occur within the set boundaries however, 'She Is The Demon' is a wonderful slow and haunting track, almost Kate Bush like in places, along with 'Javla Zigenare', which although slow paced, builds into a mighty crescendo of energy and emotion which is hard not to find addictive.
Stand out track for me personally though, would have to be the amazing 'Stand Up', not far short of eight minutes of swirling, atmospheric beauty, and a composition that really showcases Abir's vocal talents to their maximum, as the listener is taken on a journey of highs and lows emotionally.
I'll finish by saying, that normally this would not have appealed to my personal tastes, I never really got into the whole '80's Goth and Dark Wave scene in truth. Testament therefore, to a pair of musicians who have created a debut album, able to cross musical confines and preconceptions, an album that really stands out and is highly recommended.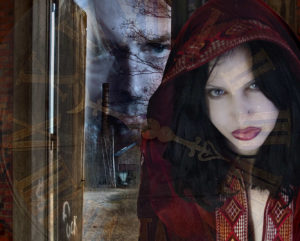 Track Listing;
1. Oppression (Remix)
2. The State Of Madness
3. Theatre Of Life
4. We Are Goth Rockers And We Don't Care
5. She Is The Demon
6. Terrorroom
7. Voices Of The People
8. Javla Zigenare
9. Stand Up
10. Jephanie
11. We Are Goth Rockers And We Don't Care ( Chambers Mix)
Madness Of The Night are;
Abir Blackshadow – Vocals
Daniel Dante – Music
Out now via Massacre Records

https://www.facebook.com/MadnessOfTheNight?ref=hl
http://massacre-records.com