Multi-platinum, award-winning Canadian vocalist Lee Aaron is back with a collection of 12 brand-new originals that invite you to tune into the heartbeat of your personal radio dial and hear the best of what this rock 'n' roll legend has to offer.
Like the FM stations that once ruled the airwaves, Radio On! is full of classic, melodic rock hooks, nasty guitar riffs, big harmonies, and inspired songwriting. Themes explored on the album include: mortality ("Radio On," "Twenty One"), materialism ("Devil's Gold"), empowerment ("Vampin'"), addiction ("Wasted"), love ("Cmon," "Had Me At Hello"), and society ("Soul Breaker," "Russian Doll").
Lee Aaron delivers these messages with memorable, soaring melodies and her extraordinary, versatile voice that has remained powerful and consistent throughout her career.
Like your favorite radio DJ coming over the airwaves on a hot summer night, Lee Aaron invites you to set your dial for a genuine rock 'n' roll listening experience… 12 tracks of melodic rock at its BEST!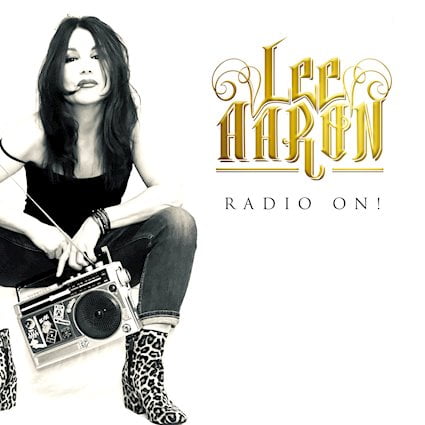 LINEUP
Lee Aaron – lead vocals
Sean Kelly – guitars
Dave Reimer – bass
John Cody – drums
DISCOGRAPHY
1982 The Lee Aaron Project
1984 Metal Queen
1985 Call of the Wild
1987 Lee Aaron
1989 Bodyrock
1991 Some Girls Do
1994 Emotional Rain
1996 2preciious (with 2preciious)
2000 Slick Chick (with the Swingin' Barflies)
2004 Beautiful Things
2016 Fire and Gasoline
2018 Diamond Baby Blues
2019 Power, Soul, Rock N' Roll – Live In Germany
MORE INFO:
www.leeaaron.com 
www.metalville.de
www.facebook.com/metalville