LAURA EVANSANNOUNCES SECOND SINGLE "FIRE WITH FIRE" 
RELEASED FRIDAY 20TH MAY 2022
TAKEN FROM THE DEBUT ALBUM "STATE OF MIND" RELEASED FRIDAY 1ST JULY 2022
PRE-SAVE THE SINGLE FROM MONDAY 16TH MAY FROM SPOTIFY, ITUNES AND APPLE MUSIC
PRE-ORDER THE ALBUM AND GET THE INSTANT GRAT TRACK "FOOL" FROM https://linktr.ee/Laura_evans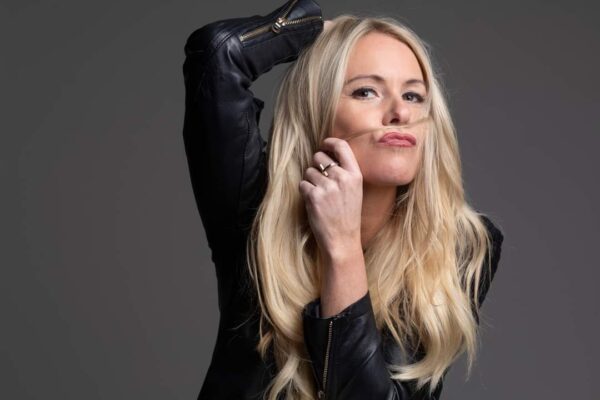 Welsh singer songwriter Laura Evans announces the release of her second single "Fire With Fire" from her debut album "State Of Mind" and is on an exciting roll with yet another big, perfectly crafted song which is sure to appeal to her ever-growing fanbase. The new single will be available to pre-save from Monday 16th May from Spotify, iTunes, and Apple Music.
Laura is currently on a 12-date UK tour with Southern Californian blues rock band Robert Jon & The Wreck for 12 shows across the UK, from May 9th until May 20th. Tickets are available from www.alttickets.com and www.gigantic.com.
"Fire With Fire" follows the success of her first single "I'm Alright" that saw Laura getting huge support from Spotify and making her the face of the "Nu Blue" playlist, as well as continued support from Planet Rock and the BBC Radio Wales Welsh A List.
"Fire With Fire" is full of bluesy rocking guitars, a melody, and lyrics full of heart and soul that feels nostalgic and reminiscent of the Fleetwood Mac era. This track is the ultimate showcase for Laura's versatile and unique vocals. A taster of what's to come for fans eagerly awaiting the full-length album on July 1st. Pre-order the album from https://linktr.ee/Laura_evans. 

Laura explains she had the idea and wrote this song during lockdown 2020 co-written with her partner Rich Turner, Laura says "Rich started playing that verse riff on guitar and it reminded me of Fleetwood Mac, and I definitely wanted to put a "spin off "on my usual heartbreak song, hence that's the first line of the verse, the lyrics were truly poignant for me at the time, they are simply about working on yourself and your peace of mind"

Recorded and produced by long-time collaborator Josiah J Manning, at Momentum Studios (Kris Barras Band) who produced Laura's whole album, this creative dream team continues to push the boundaries across genres, appealing to the masses with a unique blues/rock sound that really is making Laura stand out amongst the crowd.
Born and raised in the valleys of South Wales, you may be wondering how this sweet demeanour, 5ft 3, pretty, blonde valleys girl is becoming one of the UK's most exciting singer songwriters to hit our airwaves since Stevie Nicks. Laura Evans is proving she is so much more than meets the eye with her powerhouse sweet and smoky vocals, perfectly crafted anthemic hit songs that straddle the worlds of rock, blues, and Americana.

In 2020, Laura first burst onto the music scene with the first single from her debut E.P.  "Running Back To You" which impressively charted straight at number one on the UK blues chart and peaked at 43 on the US Blues chart as well as follow up singles "Drag Me Back In" and "Solo" were added to several Spotify and Apple Music playlists including Nu-Blue and Blues Drive curated by Heidi Shenk, alongside American artists including Larkin Poe and Dave Stewart Very Nearly Nashville and Apple Music's New In Country playlist alongside Taylor Swift and Eric Church. The E.P. racked up thousands of streams in the first week of release, resulting in the last single 'Take Me Back Home' distributed worldwide by U-NXT c/o Universal Music.
It seemed Laura was an overnight success. On the contrary, this Valley girl has been honing her craft for quite some time. She has finally found and created a sound that is truly breaking through and finding the recognition it deserves. Laura grew up listening to an eclectic mix of music from artists including Bonnie Raitt, The Eagles, Fleetwood Mac, Dolly Parton and more. Even though these influences really shine through on the album there is no doubt Laura with the help of producer Josiah J Manning, has found her own unique sound.
Laura met producer Josiah J Manning in 2020 at Momentum Studios in Devon and together they have worked and collaborated as a team ever since. An accomplished singer songwriter Laura had hundreds of songs to choose from for the album and she explains that she had to work incredibly hard and did soul searching to decide which tracks were going to make it onto the album and what direction she wanted to push them in.
"It was important for me, not to sound like everyone else and do what everyone else is doing," explains Laura. "I'm a storyteller, so lyrics are particularly important to me, I like to think every song on this album has its own story. I love big vocals, big choruses, strong melodies and pushing myself out of my comfort zone when it comes to recording vocals, too. I'm also a sucker for a ballad, so I had to check in with myself and pick my favourite ballads sparingly so that the album was well balanced. It was imperative that each song on the album makes you feel something and moves you. I'm staying true to who I am as an artist." 

Josiah J Manning is not only a profound producer but a talented multi-instrumentalist, he played every instrument on every track on the album.
"It was clear from day one working with Laura that her sweet vocal tone matched with heavy rocking guitars was just a perfect match and a great contrasting combination, says Josiah. "It was a direction she hadn't explored before. Once we started exploring that, everything just fell into a place. We found a modern sound but still had a vintage feel about it. It's rocky with a slight edge but perfectly balanced with Laura's voice. The songs are just so good. We had to get the production right to highlight the songs the best way possible."

STATE OF MIND – TRACK LISTING

I'M ALRIGHT (3.10)
SOLO (3.24)
FIRE WITH FIRE (3.02)
FOOL (3.30)
STATE OF MIND (3.21)
LET YOU DOWN EASY (3.40)
DRAG ME BACK IN (2.44)
GOOD AT GETTING OVER YOU (4.08)
MESS OF ME (3.47)
GONE (3.02)
FREE (3.21)

ALBUM TRACK BY TRACK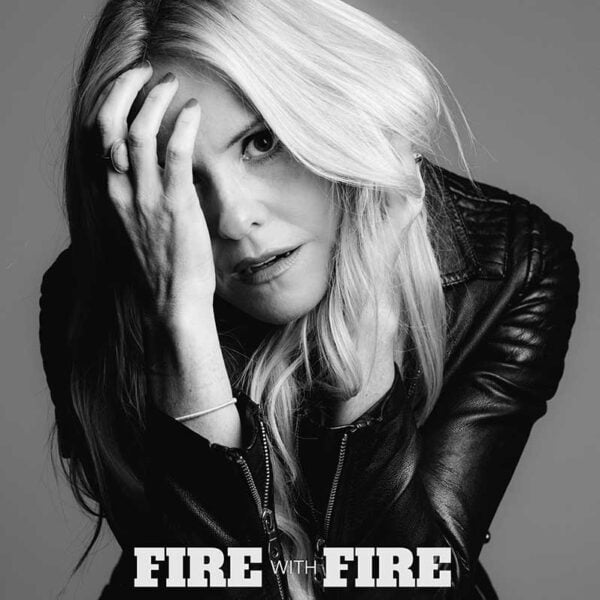 I'M ALRIGHT
Anthemic and empowering blues rock with a chorus that will be stuck in your head for days. Powerhouse vocals & clever lyrics make this track one you can't help but sing along to and "turn up loud" in the car. Written whilst on a plane journey (in 30 mins) Laura explains the verse lyrics fell out of sky and that the true message of the song is that of strength. "Sometimes when we're at breaking point, we just have to put on a brave face, face the world and say, "I'm alright."
SOLO
Blues rock with a touch of soul and sass and even a hint of country. Guitar riffs complimented by vocal riffs and a chorus made for a crowd singalong. The inspiration for the song was to empower myself to be okay with "flying solo" and that being alone and free is sometimes the best place to be.

FIRE WITH FIRE
Bluesy rocking guitars, with a melody and lyrics full of heart and soul that feels nostalgic and reminiscent of the "Fleetwood Mac" era. This track is the ultimate showcase for Laura's versatile and unique vocals. Written in lockdown Laura explains these lyrics were truly poignant for her at the time, they are simply about working on yourself and your peace of mind.
FOOL
This heart-breaking ballad was recorded live in one take with just Laura and producer Josiah J Manning on tremolo guitar. This song has the simplest of melodies, the simplest of lyrics and yet is one of the most memorable tracks on the album. A classic heartbreak song where Laura's vocal is raw and exposed, shining a light on what a "star quality" vocalist she is. This track should be listened to with no distractions.
STATE OF MIND
Blues, roots, with a touch of rock and roll. This powerhouse title track of the album is a feel-good rollercoaster, with rocking guitars and a big chorus that soars, it has an air of Nashville about it. Written about an exciting yet short-lived relationship Laura once had stateside, this song quite literally takes you on "wild ride" and one people I'm sure can relate to. You'll be tapping your foot and turning it up after the first three seconds.
LET YOU DOWN EASY
A soulful, rootsy, country ballad that feels like an old classic. If you close your eyes, it could be a new modern-day Grace Potter or Cheryl Crow track. This song has authentic magic about it, written about that awkward moment of trying to break up with someone you no longer love, trying to soften the blow without hurting them, how do you "let someone down easy" when there is no easy way.
DRAG ME BACK IN
Blues rock, guitar riffs, stomping percussion, and vocal riffs that lead to a big swampy chorus you'll be singing along to. Written about a broken relationship and the realisation that love is blind and somehow it always Drags You Back In is a subject matter Laura does best. Both the song and production is classic Laura Evans.

GOOD AT GETTING OVER YOU
Pop rock riffs and layered vocals gets your toe tapping followed by an exciting big chorus, big production, and uplifting, empowering lyrics. Laura wanted to put a positive spin on a classic breakup song, and this certainly does that. This track pushes the boundaries of rock, pop and blues creating something exciting and unique.
MESS OF ME
Heart-wrenching soulful piano ballad recorded live in one take. This minimal yet powerful track is one of the few ballads on the album, it conveys pure emotion and a chorus that'll make your hairs stand on end. Laura co-wrote this in Nashville with award winning songwriter Jenn Bostic after a painful breakup. This track gives you schooling in honest and brilliant songwriting.
GONE
This epic, dark and edgy track sounds like it belongs at the start of a NETFLIX movie or series. Rocking guitars, powerhouse vocals and another anthemic big chorus. The perfect blend of Rock, Country and Blues that takes you on a western adventure about a girl on the run.

FREE
Roots, blues with a touch of country, this track is the perfect closer of the album but leaves you wanting more. Soulful vocals accompanied with atmospheric production that is unlike anything else on the album. Big uplifting, anthemic chorus with a more philosophical lyric that is rooting for the listener to stay in their own lane. The last line of the chorus sums up the message of the song "When the road in front is all you see, that's when you're gonna be free."
PRODUCTION CREDITS
Recorded at Momentum Studios, Plymouth, Devon.
Produced, engineered, and mixed by Josiah J Manning
All instruments on all tracks played by Josiah J Manning
All vocals and backing vocals by Laura Evans
All tracks mastered by Stardelta Mastering Ltd, Plymouth
SONGWRITING CREDITS
'I'm Alright' written by Laura Evans, Rich Turner & Josiah J Manning
'Solo' written by Laura Evans & Stace James
'Fire With Fire' written by Laura Evans & Rich Turner
'Fool' written by Laura Evans & Twinnie Lee Moore
'State of Mind' written by Laura Evans, Kat Eaton & Nick Atkinson.
'Let You Down Easy' written by Laura Evans & Thomas Doeve
'Drag Me Back In' written by Laura Evans, Desi Valentine & Nick Gruter
'Good At Getting Over You' written by Laura Evans & Josiah J Manning
'Mess of Me' written by Laura Evans & Jenn Bostic
'Gone' written by Laura Evans & Rich Turner
'Free' written by Laura Evans, Rich Turner & Josiah J Manning
ROBERT JON & THE WRECKMAY 202O UK TOUR
WITH SPECIAL GUESTLAURA EVANS
TICKETS AVAILABLE FROM
www.alttickets.com | www.gigantic.com
Sittingbourne, Bourne Music Club
Monday 16 May 2022
Manchester, Band On The Wall
Tuesday 17 May 2022
Glasgow, Oran Mor
Wednesday 18 May 2022
Leeds, Brudenell Social Club
Thursday 19 May 2022
Southampton, The Brook
Friday 20 May 2022