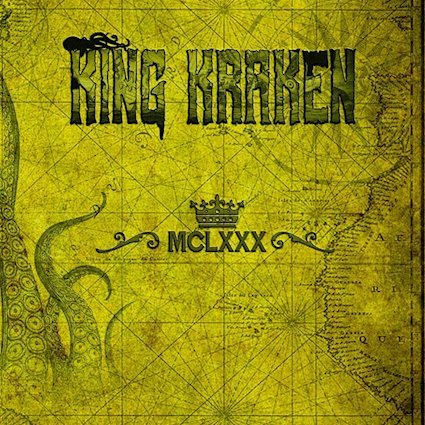 Hang onto whatevers left of your hearing as Cardiff, South Wales based noisemongers King Kraken self release their debut studio album MCLXXX on January 27th 2023, followed by an album launch the following day at Redhouse, Cymru.
These ten tinnitus worrying songs go for the throat as 'Devils Night' is riffs, riffs, big fat riffs that slam hard and heavy over kick drum and snare assaults. Vocals are melodic but still pack a punch. It slows down midway but loses none of its heaviness as those mauling riffs are never far away.
'Bastard Liar' is a skin flaying thrasher to make for a certified pit opener of the highest rib breaking order, especially when the raging guitar solos muscle in for a metal meltdown, point proven by a lung stripping outro vocal from Mark Donoghue.
Get your air guitars out for 'Green Terror' for some seriously heavy, heavy metal. It rages along on grinding riffs, punctuated by earworm melodic ones to add some interesting flavours.
Pardon the pun but 'Veins' flows along on powerful bass guitar to give the rampant riffs some serious competition. A pause for breath midway paves the way for some tasty wah-wah guitar work.
'Hadddonfield '78' is a champion chugger to get your head nodding as it's impossible to ignore and a leering vocal adds vitriol to an already vociferous song.
'Man Made Monster' is a Godzilla stomped speaker rattling headbanger to make for the heaviest song on the album. It races down the track for a hot rails to hell first class ticket of fire and brimstone to compete with the growled vocal outro.
'Walls Of Jericho'. These walls should be tumbling down due to the wrecking ball power of this mindblowing song. Body blow riffs are a force of nature as solid gold guitar solos light up the sky.
'Proctors Lodge' is a slow but sure rumbling beast that crunches over a hellish vocal until it goes through the gears for a mid paced thrash metal midsection and doom laden outro.
The engine that fires up 'Chaos Engine' fires on all cylinders for a trip of caustic heavy metal that heaves along on claustrophobic grooves that fire up for a fast and furious outro.
This very impressive debut closes on 'Castle Of Bone' that unearths a Sabbath vibe of inhuman drum battery and fretboard burning fury.
Pre-release link and other band info are here :- https://kingkraken.bigcartel.com/ I https://www.kingkraken.co.uk/ I https://www.youtube.com/channel/UCGkf1RjevjmbA-HgVRPZ4uw I https://twitter.com/KINGKRAKENUK I https://www.instagram.com/kingkrakenuk/ I https://www.tiktok.com/@kingkraken_uk I https://www.facebook.com/kingkrakenuk I http://Www.kingkraken.co.uk
MCLXXX track listing :-
Devils Night.
Bastard Liar.
Green Terror.
Veins.
Haddonfield '78.
Man Made Monster.
Walls Of Jericho.
Proctors Lodge.
Chaos Engine.
Castle Of Bone.
King Kraken band personnel :-
Mark Donoghue – Lead Vocals.
Peter Rose – Rhythm Guitar/Backing Vocals.
Karl Meyer – Bass Guitar.
Adam Healey – Lead Guitar.
Richard Lea Mears – Drums.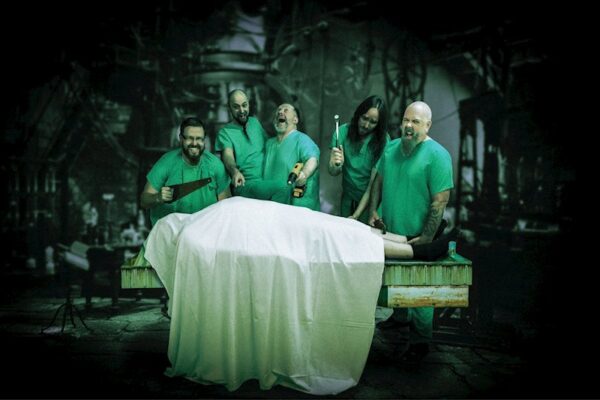 King Kraken make things happen in 2023 as they self release their debut studio album MCLXXX.