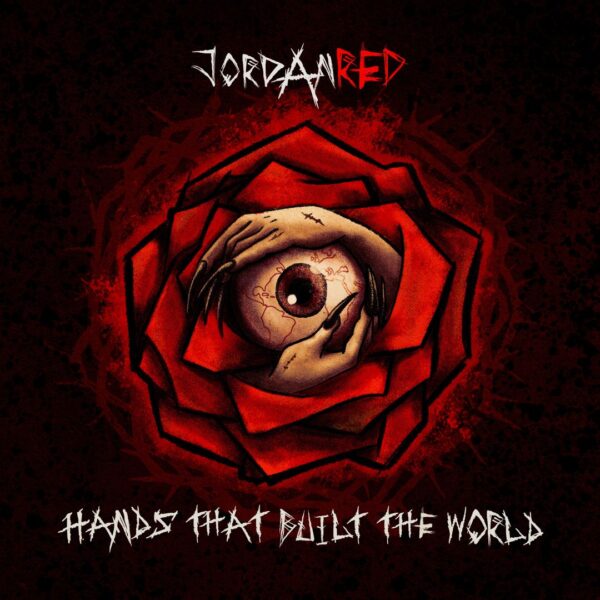 Not even Covid 19 could halt the dream of London based Jordan Red releasing Hands That Built The World, their thought provoking, self released debut album. Formed by Dan Baker who then took on Daniel Leigh, lead singer for New Device, Conor O' Keefe on bass guitar and Dave Fee on drums.
When Covid 19 hit they had ten songs recorded with two left to finish, so they kept the momentum going by releasing singles. Fast forward to November 11th 2022 that finally saw the album released. The Jordan Red concept is to seek the truth by viewing reality through a 'red pill' lens with the band name combining the first name of Dr.Jordan B Pearson and the idea of taking the red pill as shown in The Matrix film.
These twelve tracks are a smorgasbord of styles that easily kept my attention throughout. It starts strongly as opening track 'Awake' has a serrating opening riff for this solid tubthumper. Verses bring a touch of calm until it explodes into joyous choruses and a pleading vocal outro.
Daniel dominates 'Spilling My Blood' with a majestic vocal, especially in the choruses that send the song to new levels of intensity.
'Beautiful Monsters' is truly monstrous as this heavy chugger roars with aplomb as another stratospheric vocal steals the spotlight.
A headbanging intro is an early statement of intent as 'Way Down' goes down the gears to accelerate towards the ferocious choruses.
'Hands That Built The World' is all about the nu-metal grooves to make it one of the heaviest songs here backed by edgy verses and stadium filling choruses.
'Don't Let The Heavens Fall' is a thrilling calls to arms number that vies for attention with the chest beating choruses and a fretboard burning guitar outro.
In a live situation 'Freak Show' should be a bonafide crowd pleaser as the riffs are a force of nature and audience participation is mandatory when the choruses kick in.
Riffs assault your ears like musical knockout punches as 'Before They Burn Us All' deal out indie like guitar lines to add a touch of calm in the ethereal choruses.
Get those air guitars out for 'It Calls My Name' for this major rager but still leaves spaces for the gentle choruses to enchant as a crushing outro breaks the silence.
'We Are Everybody' is a turbocharger of tarmac burning velocity as snare drums snap and snarl in the vociferous verses that elevate for lung-busting choruses and mighty 'Whoa-oh-ohs'.
Stuttering riffs and bass guitar bludgeon bolster Daniels most powerful performance in the instantly memorable choruses for 'Cast A Flame'.
This highly impressive debut closes on 'Get Up' as whatever is left of my hearing was tested by shockwaves it created from riffs of mass destruction!
Purchase links to the album and other band info are here :- https://linktr.ee/JordanRed I https://lnk.to/JordanRedHandsThatBuiltTheWorld I https://www.jordan-red.com/collections/hands-that-built-the-world
Album track listing :-
Awake.
Spilling My Blood.
Beautiful Monsters.
Way Down.
Hands That Built The World.
Don't Let The Heavens Fall.
Freak Show.
Before They Burn Us All.
It Calls My Name.
We Are Everybody.
Cast A Flame.
Get Up.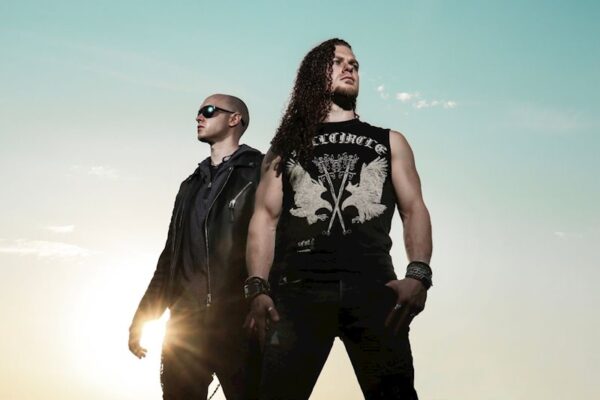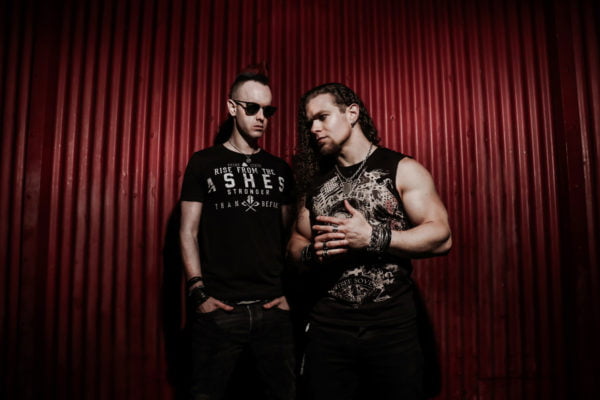 Hands That Built The World is a stunning piece of work from Jordan Red.
£12.00 CD / £7.99 DOWNLOAD

editor rating