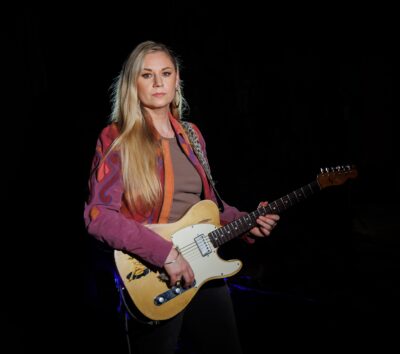 2024 looks like it'll be off to a great start, as Joanne Shaw Taylor releases a new single, 'Wild Love', taken from a forthcoming studio, released by Joe Bonamassa's Journeyman Records. She states, "I love this track, I wanted it to be dark and sexy. I think with the boy's help, we came up with something really cool that the band in the studio, really made it come to life".
It's a heartwarming melodic rocker to keep the oncoming winter at bay, courtesy of four fiery minutes of guitar heaven and a sugar sweet lead vocal. The main riff will go round your head endlessly, such is its potency to enchant, but also packs a punch, hitting new levels of emotion in the choruses, but nirvana is finally reached when she unleashes a fretboard burning solo midway, that doesn't leave us until the final note is hit.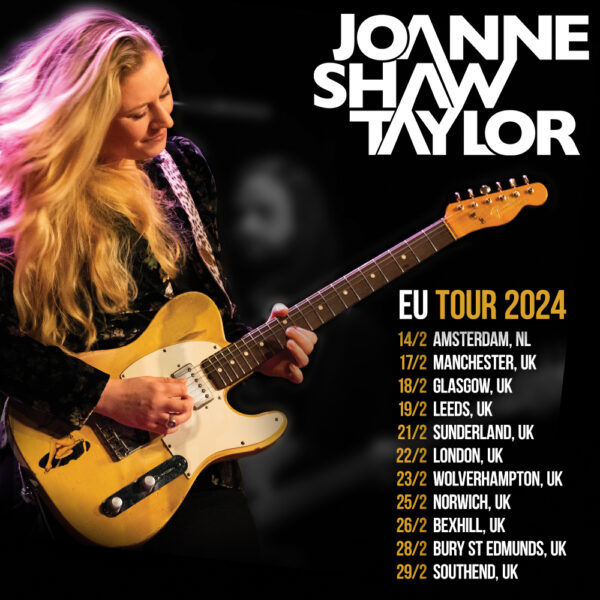 A streaming link to 'Wild Love', and other info is here :- https://bit.ly/StreamWildLove / http://bit.ly/jstofficialstore /https://www.joanneshawtaylor.com/ /https://twitter.com/joshawtaylor / https://www.instagram.com/joanneshawtaylor/ /https://www.facebook.com/joanneshawtaylor
Time to go wild, as Joanne Shaw Taylor makes pulses race, with her latest single 'Wild Love'.