The renowned US rock singer Jeff Scott Soto has announced the release of a new solo album, 'The Duets Collection, Vol. 1', which will be released on 8th October. A retrospective with a twist, it contains re-recordings of favourite songs from his career to date, but with the added bonus of presenting them as duets with fellow vocalists who are also personal friends. A first taste of the album is available today with the release of 'Mysterious' (originally performed by Soto with Talisman), on which he is joined by Eric Martin of Mr Big.

Using the downtime from his normally relentless touring activity that had been caused by the global pandemic, Soto decided to create this special album, which quickly turned into a truly international vocal affair. Aside from Martin, it features Erik Mårtensson (Eclipse, W.E.T.), Johnny Gioeli (Hardline), Deen Castronovo (Revolution Saints, Journey), Nathan James (Inglorious), Russell Allen (Symphony X), Renan Zonta (Electric Mob), Dino Jelusick, Mats Leven (Candlemass, TSO), BJ (Spektra, SOTO) and Alirio Netto (Shaman, Queen Extravaganza).

Boasting this line-up along with a tracklisting that will surely make all of Soto's fans excited, the singer himself simply states that "It was a DREAM to cast these voices and I am so amped for you to hear the results."

Jeff Scott Soto surely needs no introduction to any discerning melodic rock fan. Launching his career at the age of 18 as the lead vocalist on Yngwie Malmsteen's debut album, 'Rising Force' and its follow-up 'Marching Out', those initial steps into the spotlight led on to a career in which he has played and worked with numerous artists in multiple genres, from the AOR of Eyes and Takara, to the hard rock and metal of Talisman, Axel Rudi Pell, Soul SirkUS, his time with the legendary Journey, plus Trans-Siberian Orchestra and W.E.T.. He has also maintained his solo career and more recently joined up with the progressive metal supergroup Sons of Apollo.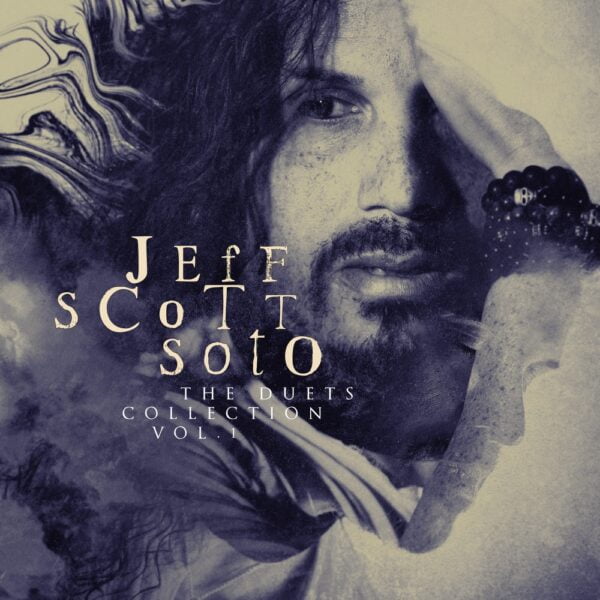 THE DUETS COLLECTION, VOL. 1
TRACKLISTING

1  Livin' The Life (ROCK STAR) with Erik Mårtensson (Eclipse/W.E.T.)
2  Don't Let It End (YNGWIE MALMSTEEN) – with Dino Jelusick
3  Mysterious (TALISMAN) – with Eric Martin (Mr. Big)
4  Believe in Me (JSS) – with Nathan James (Inglorious)
5  Coming Home (SOUL SIRKUS) – with Deen Castronovo (Revolution Saints, ex-Journey)
6  I'll Be Waiting (TALISMAN) – with Alirio Netto (Shaman, Queen Extravaganza)
7  Callin' All Girls (EYES) – with Russell Allen (Symphony X, Allen/Lande)
8  Colour My XTC (TALISMAN) – with Renan Zonta (Electric Mob)
9  Warrior (AXEL RUDI PELL) – with Johnny Gioeli (Hardline, Axel Rudi Pell)
10  Holding On (JSS) – with BJ (SOTO, Spektra)
11  Again 2 B Found (HUMANIMAL) – with Mats Leven (Candlemass, Trans-Siberian Orchestra)
JEFF SCOTT SOTO
THE DUETS COLLECTION
VOL. 1

new album
LP / CD / digital
out 08.10.21
(Frontiers)

pre-order link
orcd.co/jssduets

includes the single
MYSTERIOUS
[feat. ERIC MARTIN)
audio/video


MUSICIANS
Jeff Scott Soto – vocals, bass, keyboards
Edu Cominato – drums
Tony Dickinson – bass
Jorge Salan – guitars
Howie Simon – guitars, bass
Leo Mancini – guitars



sotoworld.net
facebook.com/jeffscottsoto
instagram.com/jeffscottsotoofficial