'I'll Play the Blues for You' – Bernie Marsden Releases a Video of Him Doing Just That, From His Fantastic New Album, 'Kings'
Bernie Marsden — Guitar legend — premieres the first video from his #1 Blues Chart album, 'Kings'.
'Kings' is Bernie's first solo album in 7 years: and is the first in a vibrant series of 'Inspirations' albums, via Conquest Music.
Inspired by a late-night conversation with ZZ Top's Billy Gibbons about influences and heroes, Bernie created the 'Inspirations' series to showcase the rich veins of music of those who inspired him during his formative years. In 'Kings', Bernie turns the spotlight on the three Kings, who bestrode the Blues like giants: Freddie, Albert and B.B King.
The result? "Bernie Marsden puts on a bravura display of guitar brilliance on this album that he was clearly born to make," reports Decibel Report. And no wonder: "Bernie Marsden has the spirit of the Blues running through him like Blackpool through a stick of rock," said Bluesmatters.
Listen to this 10-track album and you'll find Blues jewels from the three Kings given fresh, polish and shine by Bernie's own masterly skills, honed over five decades as one of the world's finest Blues Rock artists. Deftly-chosen tracks like Albert King's 'Don't You Lie to Me', Freddie King's 'Help Me Through the Day', and B.B. King's 'Help the Poor' are given a refreshing reinterpretation. What's more, two Bernie Marsden-penned instrumentals — inspired by the Kings — appear as bonus tracks on the album.
Watch the video and from the very first, you'll hear Bernie's effortlessly cool and expressive guitar skills, and vocals, perfectly matched to the aptly-named track, 'I'll Play the Blues for You.' And play the Blues, he surely does!
Check out the video as a sample of the album's calibre and quality at https://youtu.be/EWmrryqHz_U
Kings' is now available to download and stream on all digital platforms and to buy in shops. Download/Stream here smarturl.it/BMKingsPreOrder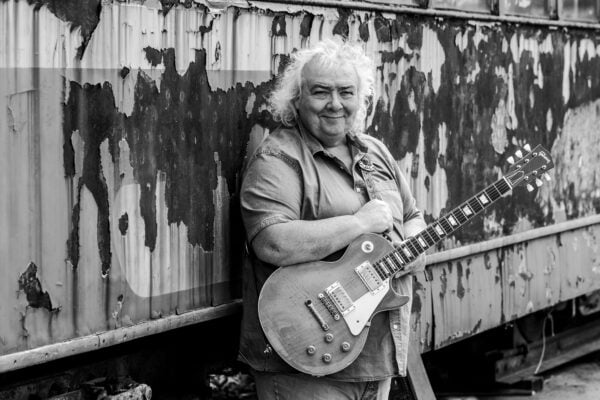 Socials
Facebook: https://www.facebook.com/berniemarsdenofficial
Twitter: https://twitter.com/Bernie_Marsden
Instagram: https://www.instagram.com/berniemarsden/