HRH Punk Chapter 1 comes to Sheffield for the first time next month.
We need your help in putting together a playlist. For any band playing suggest a track (which is on Spotify) and we'll add it to the list!
Here's a starter for one 'For You' by Anti-Nowhere League. We don't know if Animal will be well enough yet (see here) so Animal this one's For You and we, at PlanetMosh, wish you a speedy recovery!
One track per band so get your suggestions in quick.
Roll on October – some of us will see some of you there!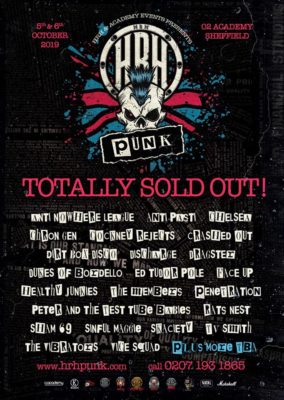 Links: