Last year we lost one of our own when Vinnie Paul passed away. He had, as I'm sure you'll agree, along with his brother been a pioneer in Metal and after Dimebag's untimely death Vinnie had carried on within the Supergroup that was Hellyeah.
He had though, before his untimely death, laid down enough tracks for the band to be able to release one more album. So as a reviewer who was an unashamed fan of both Pantera and Hellyeah I would just like to add my condolences to his family and brothers from Hellyeah.
Welcome Home starts rightly so with pure Vinnie before the unmistakable vocals of Chad Gray kick in. If an album can create a big enough wave with the first track they may just be able to surf all the way to the end 333 is just that beast.
Oh My God is a jumpy number with plenty of breakdowns to save suffering too many ankle injuries.
I'm the One could almost be a pop song if it wasn't for the manly vocal from Chad and twin guitar attack of Tom Maxwell and Christian Bradly.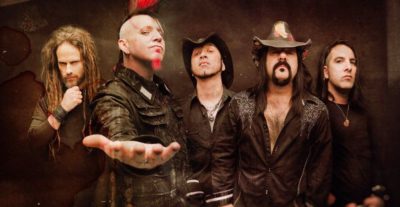 Black Flag Army  is just groovy, first with rapid lyrics you can't keep up with followed by chanting you just have to join in with.
At Wicks End is a slightly slower number and is all about the harmonies both with the guitars and the backing singing.
Perfect is another song which, at first, you think could be a pop number until you start to listen to the lyrics. I'll say no more.
Bury You is a classically distorted affair with the dial all the way to 11. Chad's vocals are so ruff (but in a good way) I want to offer him a cough sweet.
All the way though this album I've been consciously listening to the percussion. Boy lets me just for a moment feel Vinnie's presence in the room before launching into another barn burner of a track.
I'm sure Skyy and Water means a lot  to everyone involved in this album and is a fitting tribute to Vinnie and those who shared his world.
Rest in peace Vinnie, thanks for everything.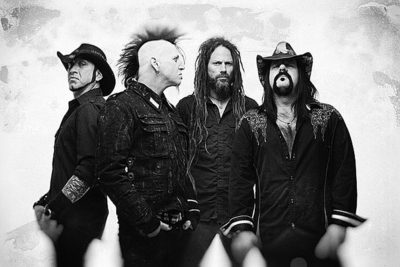 333
Oh My God
Welcome Home
I'm the One
Black Flag Army
At Wicks End
Perfect
Bury You
Boy
Skyy and Water
Irreplaceable
Band Members:
Chad Gray – lead vocals 
Tom Maxwell – rhythm and lead guitars, backing vocals 
Christian Brady – lead and rhythm guitars, backing vocals 
Kyle Sanders – bass, backing vocals 
Vinnie Paul – drums, percussion
Not only a perfect tribute to Vinnie Paul but a great album to boot.