GODSLAVE are back with Positive Aggressive, an album with a clear concept and a perfect symbiosis of music and message: catchy melodies and pushing thrash metal on the one hand and inspiring lyrics that let you look deep into your soul on the other.
One thing is clear: no thrash metal without aggression!
But GODSLAVE ask the listener the all-important question: what do you do with the energy released by the aggression? Do you just want to destroy everything out of anger, or do you also want to build something new?
GODSLAVE have made this decision: From the opener "How About NO?" to the closing "Final Chapters First," every single song is a vehement statement for getting yourself in control. Be it with the hit "Show Me Your Scars," which takes up the topic of mental health in the metal scene with its goosebump cello moment, or the driving & grooving "From Driven" as a plea to change from the backseat to the steering wheel.
After all that happened to the band in 2020, GODSLAVE almost came to an end… but the conviction of having an album with an important message in hand gave them the energy to keep going. With the new album, the band's positive attitude turns into positive aggression with a clear message: Stop complaining, do something! If something doesn't suit you, change it!
In the process, lyricist Bernie lets us look deep into his soul and deliberately talks openly about his inner struggles. Not only to come to terms with situations himself, but also to encourage others to take their fate into their own hands. Because no one will do it for you. It's your life; it's your decision!
What do YOU make of it?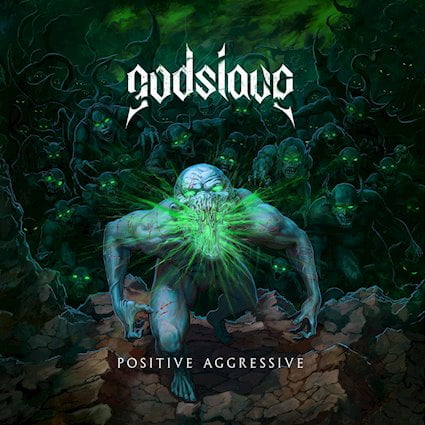 On Positive Aggressive, GODSLAVE have revived old traditions and, in a time when real contact is hardly possible, remembered the relationships with the people on the road who became part of the family from one moment to the next.
That's why listeners can look forward to two guest contributions in particular: Britta Görtz from Critical Mess contributed distinctive backing vocals on "How About NO? In addition, the guest solo by Damir Eskic closes the circle of a friendship with Destruction that has already lasted 10 years, which showed the first highlight with two solos by guitarist Mike on the 2011 album Into the Black.
Accompanying the album's release is a documentary about the band's struggle, about everything that brought them to the brink of disbandment last year. With Positive Aggressive, the next step has already been taken: Full speed ahead, relentlessly honest, with an open window into the band's soul!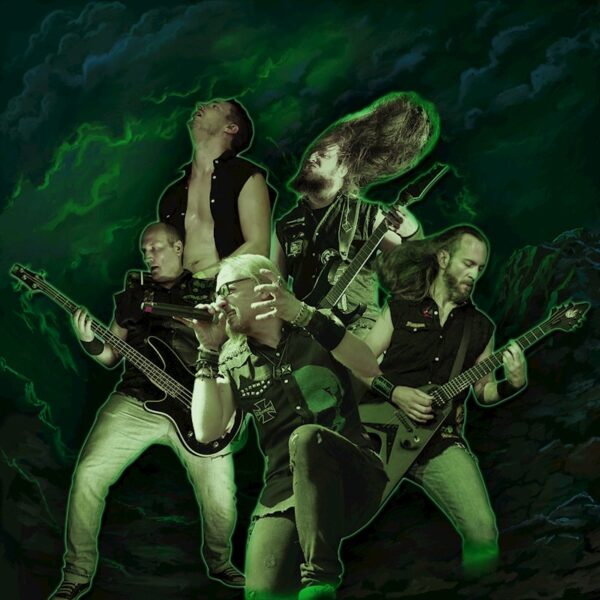 LINEUP
Thomas Pickard – vocals
Bernhard Lorig – guitar
Manuel Zewe – guitar
Michael Koch – bass
Tobias Huwig – drums
DISCOGRAPHY
2008 – Bound By Chains CD
2008 – Out Of The Ashes EP
2011 – Into The Black CD
2013 – In Hell CD
2015 – Whatever We Want – A Tribute To Status Quo EP
2016 – Welcome To The Green Zone CD
2018 – Reborn Again CD
2019 – 10/10 – Rarities Recovered – Compilation CD
MORE INFO:
www.godslave.de
www.facebook.com/godslaveband 
www.metalville.de
www.facebook.com/metalville