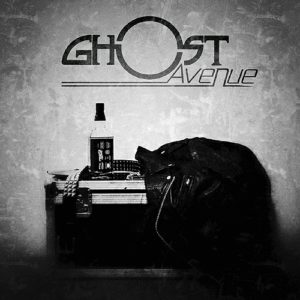 Ghost Avenue's brand of heavy music used to be called classic or power metal.
On their eponymous 2013 disc, this Norwegian band showcases 11 energetic, catchy, melodic songs powered by dual guitar riffs.
Add to that a solid rhythm section and a reasonably good vocalist for the genre, and you've got an enjoyable, listenable disc reminiscent of old-school bands like Saxon, Accept, or Judas Priest.
While not incredibly adventurous, it is well-produced, crisp, even-tempered, and "dyed in the wool" true to it's roots.
This band seeks to revitalize a genre that's literally aging out, flying their heavy metal banner high.
Track Listing:
Ghost Avenue
Rocknroll Tree
The Hunt
Right Direction
Crazy Eyes
Treasure Chest
All I Can Say
Out On The Street
When The Going
Legacy
Two Drinks
Band Lineup:
Kim Sandvik (Vocals)
Oystein Wiik (Guitar/Vocals)
Andre Berger (Guitar/Vocals)
Magnus Liseter (Bass)
Petter Lein (Drums)
Links:
Official Band Website
Official Band Facebook Page
Official Band MySpace Page