Often described as the last great album made by Gentle Giant during their "progressive" era, Interview gets the Steven Wilson remix treatment and is all the better for it. Everything is clearer and sparkles like it has been polished with Pledge. Why Wilson? Well, in addition to being the leader of Porcupine Tree, a solo artist and he seems to be the go to person for remixing classic prog having undertaken work for Yes and King Crimson as well as others.
Gentle Giant's music is adventurous and difficult, challenging and complex, especially for those unaccustomed. But it is also unashamedly British, like afternoon tea.
Like all good prog albums, Interview is a concept album based around a fictitious interview of a band, that interview was conducted by journalists Phil Sutcliffe who was a writer for the music paper Sounds at the time and there are clips dispersed across the album.
The opening title track has a bit of a funky rocking groove that really leads you into the album, but we swiftly take a left turn with Give It Back and you have to wonder whether 10CC had 'borrowed' from this song as some of the reggae styles are very similar, whereas songs like Design have intricate musical moments that intertwine and can leave the listener bewildered, whereas Empty City is flawless in it's beauty.
There isn't a weak song on the album, and whilst it sits in the shadow of it's predecessor Free Hand which is considered the bands high point, it is still a damn fine album.
And Steven Wilson has done a superb job here too, it is very much in your face as it needs to be and you can hear all the little details that were previously muffled. In addition to the regular mix there is also a 5.1 mix and a Dolby Atmos mix (for those who can afford an Atmos system) with vinyl, CD, and Blu-Ray options (see the Burning Shed link below); it is released on 7th July 2023.
Many Gentle Giant fans dismiss the albums that came after this as they altered their sound to cater for the changing times. However, I would say Interview is a good place for beginners to start their musical journey with the band and progress from there.
Website: https://gentlegiantmusic.com/GG/Gentle_Giant_Home_Page
Store: https://burningshed.com/store/gentlegiant
Check out this 1976 promo video for Interview with the Steven Wilson remix replacing the original audio.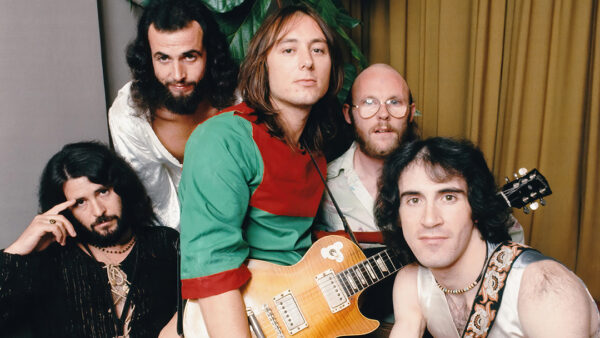 Steven Wilson polishes and shines Gentle Giant's last great prog album - Interview