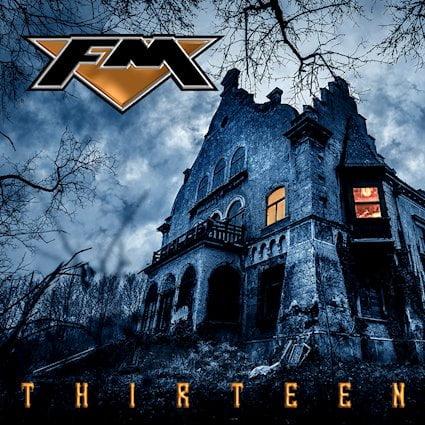 Formed in 1984, FM are still flying the flag high for AOR music, point proven by the release of their latest studio album Thirteen, coincidentally their thirteenth. Self produced by the band and released via Frontiers Music S.r.l these eleven tracks bristle with confidence, it opens up with 'Shaking The Tree'. It's a heavy start as it lumbers along on hard rock grooves. Melodies come from the keyboard stabs of Jem Davis and honey soaked lead vocals from Steve Overland, all pinned down by the sturdy drum patterns of Pete Jupp. A sumptuous guitar solo from Jim Kirkpatrick is the icing on the cake and it eases out on prominent keys.
'Waiting On Love' is AOR at its hip shaking best but vocals steal the spotlight with a pleading delivery. Bass guitar bluster from Merv Goldsworthy gives it some oomph as choruses are a delightful croon.
The song subject matter is reflected in the boisterous rhythms of 'Talk Is Cheap' and also in the lyrics. A reflective midsection is the calm before the storm outro guitar solo.
'Turn This Car Around' has a proggy feel for the intro until it heads off into a no holds barred heavy rocker and it's surprising that it's taken four songs until we get to hear some mighty "Whoa oh oh's".
An earworm intro heartbeat pulses towards a more powerful vibe towards the sassy 'Love And War'. It's a power ballad guaranteed to light up any venue and it's completed perfectly by a fretboard burning solo.
'Long Road Home' the first single released taken from the album is another song to their arsenal of heart melters. Steve puts his heart and soul on the line and band backing vocals send it up to the heavens.
The feelgood factor of 'Be Lucky' makes for a smile inducing five minutes of hummable melodies as Steve adss his strongest vocal.
Riffs! Big fat riffs add to the intensity of 'Every Man Needs A Woman'. It's a hefty rocker peppered by neat guitar solos.
Snappy snare drums drive the punchy rock of 'Just Got Started' that eases off midway to let the glorious choruses shine.
'Fight Fire With Fire' is obviously not a Metallica cover but it's still one of the heavier tracks here musically and lyrically.
This magnum opus closes with the funk grooves of 'Be True To Yourself'. Call to arms lyrics give the song a message of hope around crashing riffs, bubbling keyboards until Jim ignites one more fiery solo!
Thirteen is available on CD Jewel Case, limited edition 2xLP gold vinyl formats and digital formats.
Album purchase links and band info are here :- http://bit.ly/FMshop. I https://orcd.co/thirteen?fbclid= I https://amazon.co.uk/Thirteen-FM/dp/B09MYSS2GF/?tag=plane09-21 I https://www.facebook.com/FMofficial I https://www.youtube.com/c/Fmofficial
Thirteen album track listing :-
Shaking The Tree.
Waiting On Love.
Talk Is Cheap.
Turn This Car Around.
Love And War.
Long Road Home.
Be Lucky.
Every Man Needs A Woman.
Just Got Started.
Fight Fire With Fire.
Be True To Yourself.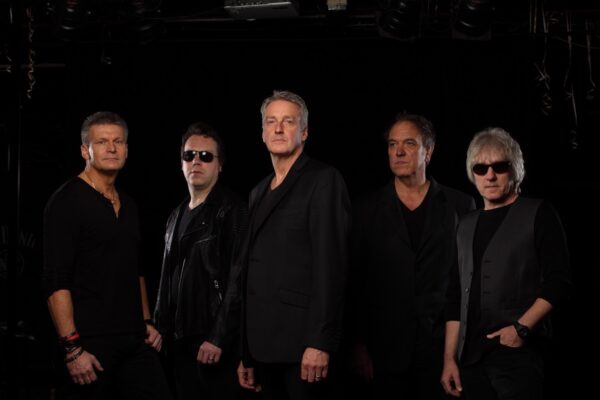 FM band personnel :-
Steve Overland – Lead Vocals/Guitar.
Merv Goldsworthy – Bass Guitar.
Pete Jupp – Drums.
Jem Davis – Keyboards.
Jim Kirkpatrick – Lead Guitar.
Thirteen is definitely not an unlucky number for AOR band FM as they release their new studio album Thirteen.