To say that Fahran have come on in massive leaps and bounds with latest album V-a-p-o-u-r-s  since their self titled debut and follow up Chasing Hours would be it likened to a kangaroo on steroids! Produced and mixed by guitarist Jake Graham, it sounds huge and features stunning artwork from Andy Pilkington at Very Metal Art.
If you like your songs with emotional, thought provoking lyrics then this is a must buy as lead vocalist Matt Black has penned some masterpieces, point proven by opener 'Home'. Biting guitar lines add a foil to the denser ones and printed lyrics allow you into the complexity of the songs as they soul search throughout. Riffs hit hard from the off in 'Stand Alone' to keep up with the snapping snare work and rib rattling kick drumming of Josh Windsor as the lyrics finally give a ray of hope with "It's alright, it's alright, come break our souls, we won't stand alone". Already a live favourite of mine, 'State Of Mind' is upbeat vocally and musically as the guitars weave around metronomic drum patterns and a verse of "Because it's more than I can take and it's driving me insane. The story's still the same, we'll fix this state of mind".
A vitriolic, heart on sleeve vocal delivery in 'Blind' is matched in intensity by an adrenaline rush of guitars. Tempos are kept up by the pummeling 'Pyre' with the lyrics spat out with a melodic glee. 'Already Gone' builds from a whisper to a scream power ballad that flexes its muscles midway. Another cathartic vocal rears up during 'The Bitter Taste Of You'. The riffs are as dark as the lyrics that include "I tore myself apart to be judged by you. Did it matter to you, the hell I went through?". 'Silent Nightmare' pulls no punches as the riffs crush over a vocal tirade. 'Wake Up' is easily the best song they have composed (so far). Sparse drums open and close a song of beauty. Laid back rhythms let Matt dominate as they head towards heavy choruses as a majestic solo uplifts. During 'Requiem', if the vocal tour de force doesn't pull you in, then the guitar solos midway could melt the coldest of hearts and final track 'I'm Still Me' is a gripping way to end a stunning album. It's a roller coaster ride of finding yourself that picks you up for a four minute journey that will leave you breathless with its plaintiveness.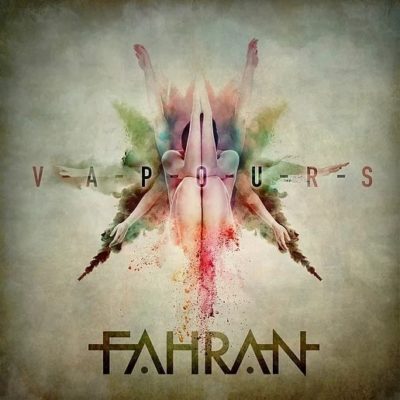 Tracklist:
Home.
Stand Alone.
State Of Mind.
Blind.
Pyre.
Already Gone.
The Bitter Taste Of You.
Silent Nightmare.
Wake Up.
Requiem.
I'm Still Me.
Fahran band line up :-
Matt Black – Lead vocals.
Jake Graham – Guitars.
Chris Byrne – Guitars.
Joshua Ballantyne – Bass guitar.
Josh Windsor – Drums.
A strong contender for my album of 2019.