Polish/Finnish heavy metallers 
Exlibris
 are wrapping up the production of their new release titled "Shadowrise". Following original guitarist Daniel Lechmański's departure from the band in early 2019, the band's been joined by one of Finland's top axemen – Antti Wirman (Warmen, King Company, Children of Bodom).
"Riku first contacted me in spring of 2019 and asked me to play the guitars for the upcoming Exlibris album. I got the tracks in the summer and I was really amazed about the songs! I worked my ass off with the tracks and I'm very happy with the result. Be sure to check out this album. It's a killer!" – says Wirman
The follow-up to the 2018 album "Innertia" will feature 6 new original tracks, first of which will be released on Friday, Feb 7th. It brings the band further down the DIY route, being produced and mixed by band's keyboardist Piotr Sikora (who also designed the album's artwork) and mastered by lead singer Riku Turunen.
Turunen adds: "We kind of took a short break from everything after Dani decided to go on his own way. And when Voltan (Piotr Sikora) finally sent me first demos of the new material, I was super excited! Now that we've finished them, I can honestly say these new songs are MORE metal, MORE powerful, basically MORE everything than we've ever released before. There are some pretty insane guitar solos included too."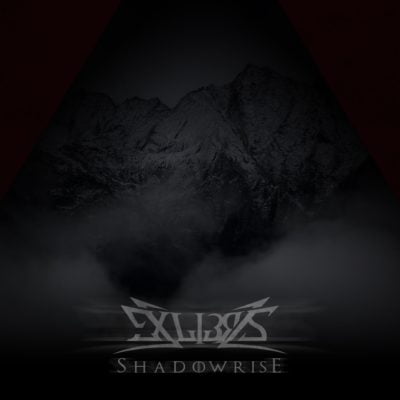 "Shadowrise" track listing:
1. Rule #1
2. Hell Or High Water
3. All I Never Knew
4. Shadowrise
5. Megiddo
6. Interstellar