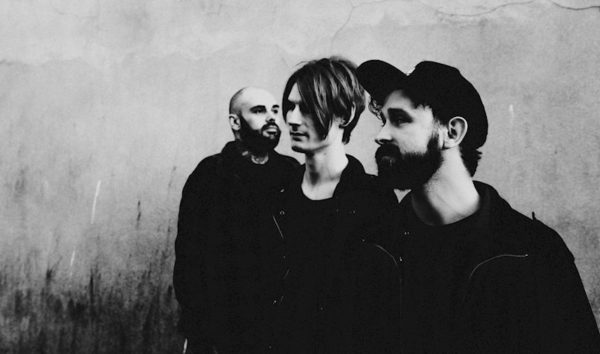 Post punk-metal band Eva Bartok will release their self-titled debut EP on 23rd August.
Watch their insane new video 'Chess Club' here
Recorded in Cardiff at Corner House Studios with Liam Ross (Sylosis, Monuments, Hark) with production by Fudge Wilson (Exit International) and mixed by Kurtis Bagley of Luna Crown Audio (Holding Absence); Eva Bartok's four track ep is unapologetically assertive, confident, willing to take risks and gets in your face in a blink of the eye. Clocking in at under 10 minutes, the EP has no time for delicacy. This is urgent. This is purposeful.
Brought together with a love of noise, metal and punk and a dislike of current pop and shallow mainstream music of our current scene, the South Wales group are striving to break conventions and help society vent their frustrations with the world.
"A lot of the songs are about what's affecting so many people in our society; mental health being a huge discussion, because that's a really big part of my life and music is one of the only things that has stopped me losing my mind", says vocalist/guitarist Chris Hampson. "We also feel very strongly about equal rights. Whether feminism, trans rights, gays rights etc. I love the idea of our band being able to stand up for people", concludes Hampson.
Not for the faint hearted, Eva Bartok IS real life, real issues; the songs tackle subjects like feeling trapped in ourselves and within relationships, living with the enemy, settling for normal life and not taking risks, and the dark side fallout of politics. Each song has its own story to tell, each song has a reason to exist. This isn't about "making it" in a cynical age of worldwide vanity… this is about doing something of worth and not giving up on it.
Eva Bartok's new EP is loud, it's brash, and it's much needed in a time where vanilla needs to make way for new flavours.