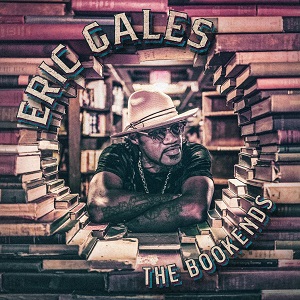 Over the last 28 years, blues-rock guitarist Eric Gales has released 18 studio albums – a fact made more impressive by the fact he's only 44 years old now, making him just 16 when his first album was released. Needless to say, he's a superb guitarist but on this album he's trying to push himself vocally.
There are a couple of guests on the album -B. Slade adds vocals on "Something's gotta give" and "Pedal to the metal", Doyle Bramhall II joins Eric Gales on "Southpaw serenade" and Beth Hart adds her vocals to "With a little help from my friends".
"It just beez that way" starts with Eric Gales beatboxing – something he repeats later on. It feels like he's doing it to prove he can rather than because it's actually good for the song. What is good for the song though is the excellent slide guitar playing he does on this track.
The stand out track on the album has to be the Beatles cover "With a little help from my friends". It's got to be one of the most covered songs around, but what makes this version stand out is the stunning vocals from Beth Hart. Eric Gales does some of the vocals but it's Beth's vocals coupled with Eric's guitar playing that really lift this version above most of the host of other versions of the song.
Eric Gales has a good voice and does a good job of the vocals, but it's his guitar playing where he truly excels. It's an excellent album.
"The Bookends" will be released on 8th February 2019 via Provogue/Mascot label Group
Track listing:
1. Intro
2. Something's gotta give
3. Whatcha gon' do
4. It just beez that way
5. How do I get you
6. Southpaw serenade
7. Reaching for a change
8. Someone lied
9. With a little help from my friends
10. Resolution
11. Pedal to the metal – remix (Bonus track)