The Crescent Community Room in York is the host for tonight's show with blues rock guitarist Eric Gales, touring his latest album The Crown. With support from Northern Irish blues guitarist Dom Martin.
I was pleasantly surprised to walk into a nicely packed room at the Crescent, this Sunday, the 5th of June. After all, everyone has been celebrating the Queens Jubliee this weekend. I don't know where the blues fans lived but tonight they all ascended out of the woodwork to show their loyalty to the Blues.
Now, if you've never heard or seen Eric Gales or Dom Martin before, I can tell you, you're in for a treat. Never mind listening to them on Spotify or YouTube, those platforms will only give you a taster of what these magnanimous performers are about.
You need to see them live, and you'll be blown away. Each artist carries its own merit, and its influences shine bright through their performances.
Dom Martin the next Rory Gallagher?!
Cliche, but every Blues singer/songwriter indeed has a story to tell and a back story that brought them to the place they have arrived at today.
Dom Martin is no exception, playing out his story through his music and lyrics, the Belfast born singer/songwriter is no longer the man from nowhere but a double blues award winner.
Opening with a rock infused medley of Led Zeplin. Dom's own song Dixie Black Hand, from the 'Spain to Italy' album gives you an insight as to why he's been dubbed the next Rory Gallagher, as Dom makes use of the small stage to deliver a big performance.
In between the 'jams' Dom thanks everyone for coming along today. Slowing things down, Blues on The Bay is about addictions and personal problems, not necessarily his own.
Tickling his guitar strings like you'd tickle a cat, Dom makes his playing effortless, whilst his vocals have been gruffed up to fit the moody blues styling on Unsatisfied off his latest album 'A Savage Life'. A tale about how he felt recording his last album with a producer – as the title says that's how he felt it was going and he left.
Hard-edged blues comes in the shape of 12 Gauge, a nimble number that's been played on a local York radio and the DJ is here is get a nod off Dom!
I knew he had the devil in him
Starting with a slow clap from the crowd, this next trio of songs sees Dom take a walk down into the crowd. With his take on Laundromat, this is a wilder rocky side of Martin and he's definitely not cold like the morning as he goes fever pitch on What's Going On – delivering a blistering full version to round off his performance tonight, I knew he had the devil in him!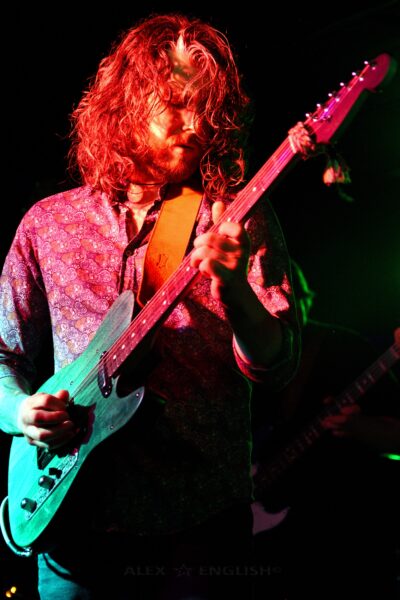 Dom Martin Setlist:
Maxwell Shuffle/Moby Dick/Funky – Dixie Black Hand – Blues On The Bay- Unsatisfied – 12 Gauge – Laundromat/Morning Sun/ What's Going on (Full Version – Rory Ghgaller cover)
Links: https://www.dommart.in/| https://www.facebook.com/MusicDomMartin|https://www.youtube.com/c/DomMartinOfficial
Eric Gales – The Crown Tour
Also known as 'Raw Dawg', American blues rock guitarist Eric Gales brings his 'Crown' tour to The Cresent, in York. Opening with an Instrumental, as the sound of Omen springs to mind but don't worry this Holwin' Wolf leaps into a cover of Smokestack Lighting!
Looking like Ice Cube, with his baseball cap and gold chains, Eric is not your usual blues player. Hell no, he's far more than that. With a 5-string masked bassist known as 'Smokeface' and with two drummers, one being his wife, and a keyboardist. But don't just pay attention to the band. Pay attention to the words as Eric tells us on this fine evening.
In the words of Eric's song from The Crown album, You Don't Know The Blues – this was a smoking hot song to introduce himself with for his 90-minute set, covering an epic 13 songs, and stories in between.
Are you a Survivor?
Eric poses a question to his audience 'are you a survivor? Met with a somewhat lame response, Gales poses the question again adding, how about the last two years, do you feel you're a survivor? Grasping his point the crowd replies with a much louder reception and rapturous applause. That leads nicely into the song Survivor, a savvy blues filled melody, tinged with smouldering blues riffs and a pop edge.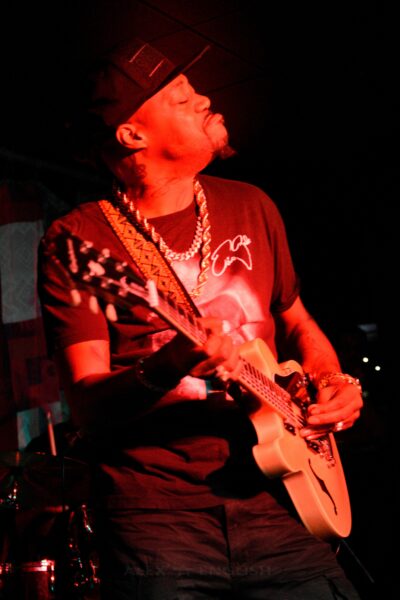 Getting Soul Funky
Gales, is a very witty showman, telling how he likes the way the British speak. He says 'I love to hear British people talk, that's the sound of rich people!' I'm not sure if that really applies to all Northern folk, but a crowd response of 'we're skint mate' summed it all up along with laughter from Gales as he gets funky with his soul brothers and sisters on Take Me As I am.
Back to the blues, with the wonderous My Own Best Friend, infused with classic blues riffs, and soulful melding notes has the crowd taking partners and dancing along to this inspiring song.
With 19 albums under his belt, Eric who started out as a child prodigy has worked with many greats, including Joe Bonamassa for his Crown album.
Thanking the fans for their accolades. Gales closes this evening's performance with the funky I Want My Crown, with a tongue n cheek lyric 'I'm tired hearing 'bout Joe B'.
Move over James Brown and Isaac Hayes. An exceptional performer in his own right Gales is wearing his crown tonight.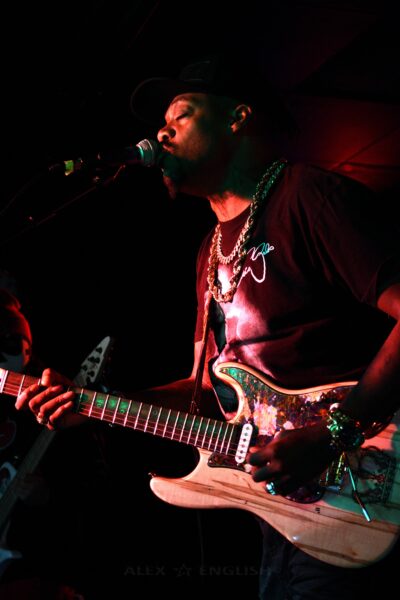 Setlist Eric
Intro – Smokestack Lighting – You Don't Know the Blues- Survivor – Thunder (The Storm) – Out It Back – Stand Up (BVS) – Take Me As I Am (BVS) – Mu Own Best Friend (Praise Worship) – Sea of Blood (1 verse) –Too Close To The Fire – Crown
Links: https://www.facebook.com/EricGales| https://www.youtube.com/user/EricGalesMusic| https://www.ericgales.com/
More photos here: https://flic.kr/s/aHBqjzTpRJ
Words and Photos by Alex English