The first time I saw Empyre I must admit they did nothing for me, they didn't click at, all but at last year's Firestorm Festival it was like watching a different band so when their new album came up for review I was eager to have a listen.
The first thing that grabs you is Henrik Steenholdt's raspy vocals but the whole album is stunning with it sounding BIG with great production from a band with clear ambitions.
The opener, Relentless, is a real sucker punch of a song that really grabs you by the neck and it is delivered with a passion that is palpable. The album takes a different path with Waking Light as it has a modern sound that is massive as it moves through highs and lows and the sound rises and falls, genuinely epic. In contrast Parasites, the second single from the album, starts off slow before morphing into some huge riffs and is likely to become a classic live piece.
Cry Wolf is a deeper cut, with prog-metal complexity and probably the song I am most drawn into whereas Hit And Run is the polar opposite – a simpler slower song where Henrick's vocals project a soulfulness that is unexpected – you can imagine the lights on phones swaying along when this is played at a gig and this could be their breakthrough hit. Forget Me follows a similar slower pattern but has a huge anthemic feel to it as does Quiet Commotion.
The rest of the album ploughs a similar trend, it is big sounding rock with bags of atmosphere and deliver the goods with a conscious effort not to sound like a NWOCR band but at the same time fitting in with the NWOCR, tricky, but they pull it off.
The band has come a long way in a short space of time, a nod to their ability to write catchy hooks in fantastic songs and be able to deliver their vision. This album is their calling card and if they can get the exposure then the USA must be in their sights where they are likely to do very well.
Empyre are:
Henrik Steenholdt: Vocals and guitar
Did Coles: Lead guitar
Grant Hockley: Bass
Elliot Bale: Drums 
 https://www.empyre.co.uk/

Relentless is released on 31st March 2023 and is available to pre-order now on the following formats:
Limited edition digipack CD version with an alternative cover, featuring 4 bonus tracks
Limited edition red coloured vinyl LP (very few copies remain)
CD 
LP 
Digitally
There are additional bundles and items available exclusively available through the band store https://empyre.lnk.to/Relentless 
CATCH EMPYRE LIVE IN THE UK:
April 22nd – KK's Steel Mill, Wolverhampton
April 30th – Station 18 Festival, Swansea
June 2nd – LoveRocks Festival, Bournemouth
July 30th – Steelhouse Festival, Wales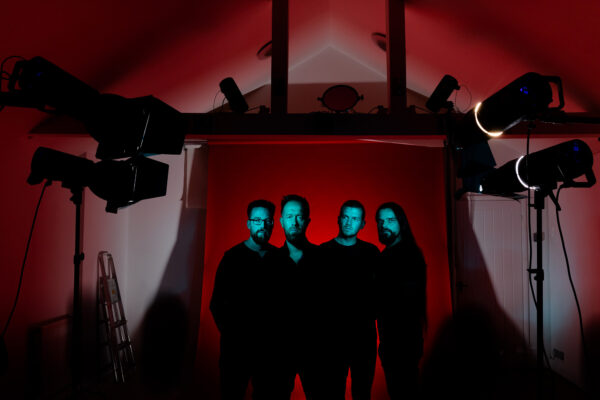 Empyre have released an epic sounding NWOCR album that could seem them heading to arenas