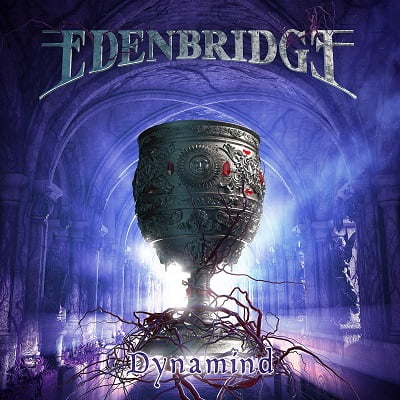 After Nightwish started to become well known in the late 90s a number of other bands sprung up producing symphonic metal with clean female vocals. Edenbridge were one of the early bands to come along and are still going strong, with this being their tenth album. These days there are more bands producing similar sounding music than ever before but Edenbridge continue on their course while others disappear. They've not managed to hit the levels of popularity that Nightwish and some of the other bands have, but equally they still have a strong following.
The album is available in the usual formats including CD and download. There's also a digipack CD version which includes a second disc that consists of the album in instrumental form. It's interesting to hear once but I suspect most fans will do just that – listen to it once then put it away and never listen to it again.
Sabine Edelsbacher has a beautiful voice and it's put to good use on this album although there's nothing here that really takes her out of her comfort zone vocally – you get the feeling that this is a band comfortable with just cruising along and aren't going to push things to try and change their sound. Yes it's a formula that works for them but it's also what keeps them where they are. In one way they remind me a lot of Sirenia where I've always felt the music was good but could be better, and thats the feeling I get here, and what we get on this album is very nice but ultimately quite forgettable.
The problem with this album is that while it's very good, it's just that – good rather than special. Edenbridge will never reach the levels of popularity of Epica, Within Temptation or Nightwish, but they still make good music. The problem they have is that there are now lots of other bands also making good symphonic metal with female vocals, and Edenbridge fail to stand out from the crowd sufficiently.
Track listing:
1. The memory hunter
2. Live and let go
3. Where oceans collide
4. On the other side
5. All our yesterdays
6. The edge of the world
7. Taurengold
8. What dreams may come
9. The last of his kind
10. Dynamind
An album for fans of symphonic metal with female vocals