Multi-award-winning Blues/Rock/Americana/Roots artist Dom Martin is touring his latest album 'Buried In Hail'.
Yardbirds Rock Club in Grimsby is the host, and in its newly refurbished surroundings there are plenty of tables on its ground level come balcony area for the fans who like to be seated and there's even more floor space as you decend the few steps to the new stage area. It's a great venue if you are thinking of visiting.
There's no support act tonight, and there's a good-sized crowd for when Dom Martin takes to the stage with his fellow touring band members, Ben Graham on Bass and Aaron McLaughlin on Drums.
If you've ever had the chance to catch Dom Martin up close, you may have spotted that he has the words 'hello in there' on the cone of his acoustic guitar. I couldn't spot it tonight but it's nice to know that's where the album opener 'Hello In There' might've come to be, it's a short little welcoming instrumental to get things warmed up. With Martin sporting a thick coat, it's not that the venue is cold but Dom is a little tour-weary and has a cold, not that you could tell by tonight's epic performance.
Introducing himself to his audience and opening with a tale of himself, a Belfaster in the building tonight, he jostles his crowd before he begins with the harmonious 'Government', his bandmates slip onto the stage and Aaron McLaughlin adds a gentle drum beat, to this moving song.
Grabbing his green 'Savage' labelled guitar, Martin says his love of the man, Rory Gallagher stems back to his childhood as he launches into to blues romper cover of Rory's 'Messing With The Kid'. It showcases Dom's guitar skills whilst he pays homage to the man who got him into the Blues Rock.
The songs of 'Buried In The Hail' come with some distinctive changes, not only is it a great album it also reveals more of Dom's abilities as a singer/songwriter and guitar player. Martin has delved deeper, into himself and even his voice has taken on a more distinctive tone, deeper and more forcible. The title track 'Buried In Hail' is a testament to that. The deep resonating guitar builds as Martin's fearless vocals spill out into the crowd. Playing the album in full but not in order 'Belfast Blues' is another powerhouse of a track, that captivates you on listen, watching it live is even better.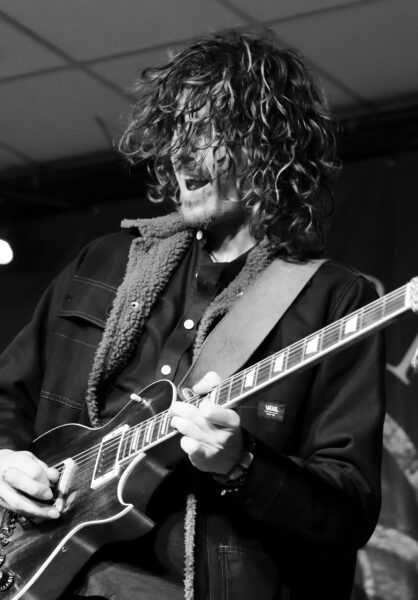 From Donnie Brasco to Willie Nelson
Have you heard of Donnie Brasco, the ageing Mafia hitman, Lefty Ruggiero asks Dom. That's where 'Lefty Two Guns' comes from. I think the audience was expecting an explosion of guitar riffs, instead smouldering smooth guitar blues licks take its audience by surprise. The burst of a blues solo is cinematic in its feel, think of the 80s when saxophone parts were the major to a song, this is the guitar equivalent. You really could imagine this song in a movie.
Dom's versatility is appealing from jamming the honky-tonk blues of 'Howling' to his cover of Willie Nelson's 'Crazy', it's an absolute diamond of a song, and a lot gritter than other versions you might have heard as Martins puts his own stamp on it.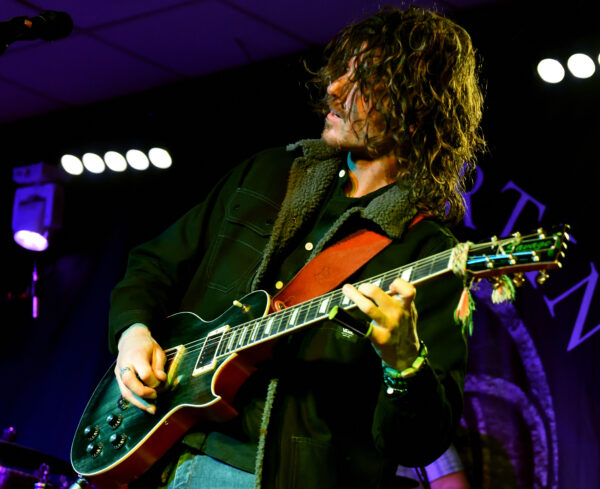 Upping the ante on 'Unhinged' with its blues-jazz-funk vibe gets the crowd swaying along, with lyrics 'slow your roll' I'm sure there's some homage to Rory Gallagher/Willie Nelson in there.
Playing my favourite from A Savage Life, 'Blues On The Bay' has a timeless feel and a track the crowd knows well, as they watch in awe as Martin plays it with so much feeling.
Encore
Hard-edged blues arrives in the shape of 'Maxwell Shuffle' followed by the nimble '12 Gauge' which takes the show to a fever pitch, delivering a blistering full-on raucous performance, Martin loses himself in a band jam tonight. Closing the set with the last song of Buried In The Hail, the instrumental 'Laid To Rest'.
What a phenomenal show, if you like versatile blues rock and roll Dom Martin's the man to go see.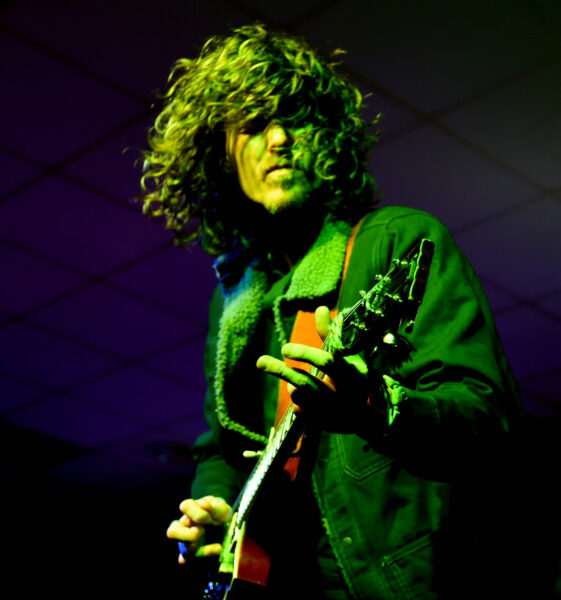 More photos in the gallery here: https://flic.kr/s/aHBqjB1kSz
Setlist:
*Hello In There
*Government
Messing With The Kid
*Daylight I Will Find
*Buried In The Hail
*Belfast Blues
*Lefty 2 Guns
*Howlin'
*Crazy
* Unhinged
* The Fall
Blues On Bay
ENCORE
Maxwell Shuffle
12 Gauge
*Laid To Rest – instrumental
* from the new 2023 album 'Buried In The Hail'
Links: https://www.dommart.in/| https://www.facebook.com/MusicDomMartin|https://www.youtube.com/c/DomMartinOfficial
Words and photos by Alex English
Venue, Yardbirds Rock Club, Grimsby, 26 10 23