Dion has been making music since the 50s having had 39 top 40 hits in the late 50s and early 60s including "The Wanderer" and "Runaround Sue". He's not stopped making music and now aged 80 he's releasing his latest album. For this album as the title suggests, Dion has brought a few friends along to join him, and it's one hell of an impressive list of friends – Jeff Beck, Samantha Fish, Joe Bonamassa, Sonny Landreth, Billy Gibbons, Stevie van Zandt, Bruce Springsteen, Van Morrison and Paul Simon are just some of the guests on the album.
Another friend contributes to the sleeve notes – Bob Dylan had this to say…."Dion knows how to sing, and he knows just the right way to craft these songs, these blues songs. He's got some friends here to help him out, some true luminaries. But in the end, it's Dion by himself alone, and that masterful voice of his that will keep you returning to share these Blues songs with him".
Check out "Bam bang boom" featuring Billy Gibbons…
There are no cover versions here – all fourteen songs are new Blues songs, and one thing that really struck me on listening to the album is that despite the star power of his guests, none of the songs feel like a showcase for them, instead they feel like great Blues songs from Dion that just happen to include a few guests. I'm sure fans will be able to pick out who is guesting on certain tracks (particularly when they sing), but with others it's far less obvious unless you recognise someone's particular style during a guitar solo for example. That really is something I love about this album – the guests have been used well, with their musical talents contributing to the songs but never overpowering them.
Check out "I got nothin" featuring Van Morrison and Joe Louis Walker…
It really is a hard album to pick a single from as there are so many contenders, which is probably why by the time the album is released, six of the songs will have been released.
One of my favourite slow songs is the excellent "Can't start over again", which features Jeff Beck. It's an absolutely fantastic song.
A slightly faster and heavier song is "I got the cure" featuring Sonny Landreth, and right from the opening guitar part it got my attention. The horns work nicely with the song too, just adding a bit extra at a few points, and never distracting from the guitar and vocals.
Overall though if I had to pick one song from the album it would probably be the song featuiring Paul Simon – "Song for Sam Cooke (Here in America)".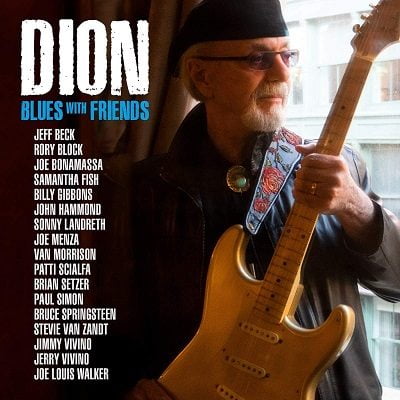 It's a fantastic album with 14 great songs and with each having a distinctly different sound to the others. With songwriting like this it's no wonder so many talented musicians were happy to appear on this album.
Track listing:
1. Blues comin' on
2. Kickin' child
3. Uptown number 7
4. Can't start over again
5. My baby loves to boogie
6. I got nothin'
7. Stumbling blues
8. Bam bang boom
9. I got the cure
10. Song for Sam Cooke (Here in America)
11. What if I told you
12. Told you once in August
13. Way down (I won't cry no more)
14. Hymn to him
It's a fantastic album with 14 great songs and with each having a distinctly different sound to the others.