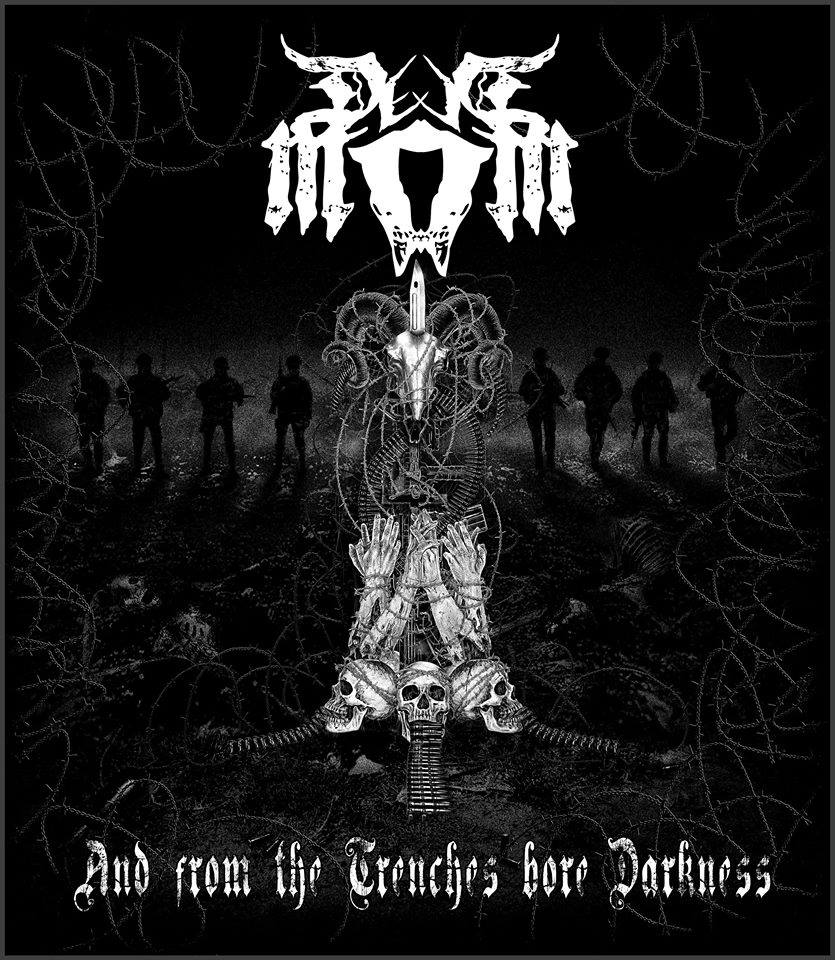 It's great being old sometimes especially when the lead singer from Deus Mori asks you if you like black metal, would you like to review their debut EP And From The Trenches Bore Darkness and you can reply with "I saw Venom in 1985 so yes it would be a pleasure to do it".
The whole package brings to mind the excitement I got from my 1980's tape trading days when hearing early demos by Sodom, Destruction, Hellhammer etc. The EP highlights the futilities of World War I as the spine chilling spoken word intro 'And From The Trenches' that captures the fear of being there and also the frustration in those who have sent them there. Riffs immediately ripped through my headphones as 'Defiling The Cross' blazed in with barbed wire lashes. An inhuman drum battery fires it along full throttle on Godzilla sized stomps and the lead vocal sets the bar high from the off with lung ripping intensity.
'Uprising' sees a slight drop in pace but it still pummels voraciously as it heads off into overdrive, lurching into a sure fire mosh pit opening meltdown.  'The Guilty Ones' goes straight for the throat with its metronomic pound. Riffs writhe and churn backed by thumping bass guitar lines as it ends on a blast beat frenzy. My highlight though is the unrelenting assault of 'Gospel'. The headbanging rhythms grind through the gears backed by hellish vocals and the EP ends chillingly on the haunting outro 'Epilogue'.
Available on physical format CD on December 17th via Bandcamp it will make the ideal late Xmas day present hangover cure!
Links:
Deus Mori are dreaming of a Black Xmas with this fiendishly festive black metal debut release.