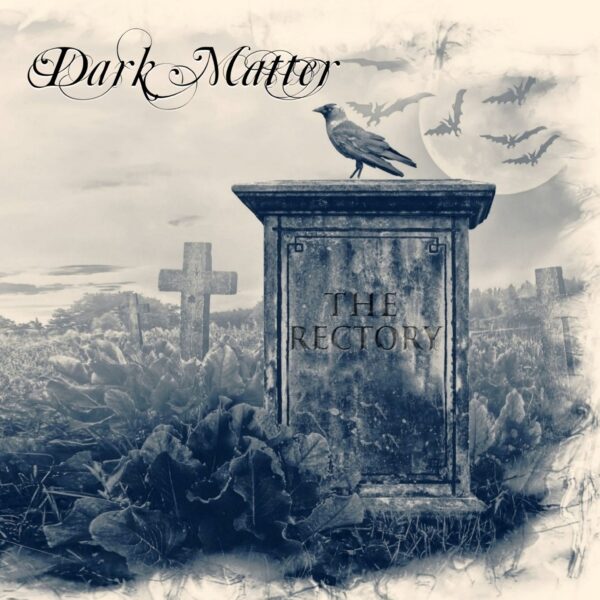 The Rectory, recently released by WormHoleDeathRecords studio album by Dark Matter, live up to their name by unleashing some of the most utterly bleak doom metal I've heard for quite some time.
They like to write long songs, three of the five here clock in at about the twelve minute mark but don't overstay their welcome. It literally kicks off with 'Children Of Tomorrow', a six minute lumbering beast of devillish doom to steadfastly trundle along with claustrophobic glee, courtesy of the leering vocals and drumming to provide a monotonous backbone for the tar thick riffing!
'The Healer', first of the lengthy masterpieces is an unstoppable force of nature that pounds out this languid crusher. A morose vocal adds extra bitterness for a depressing but also rewarding listen. At the four minute mark it rises like a phoenix from the flames for faster drum parts and jabbing riffs. It ends on gentle guitar lines and soul searching lyrics for a brief respite from the ire.
Serrating riffs and sledgehammer drum blows add muscle to the groovy grind of 'The Great Divide'. Vocals are eerily akin to a shaman like delivery to draw you even further into this already captivating soul stealer.
As much as I tried not to make comparisons, the spirit of Black Sabbath cannot be ignored throughout the caterwauling 'The Rectory'. It's an not unlucky thirteen minute mind boggling overture of multi time changing rhythms to enchant but also cave your head in!
This totally overwhelming album closes with 'Evil Remains (part two of 'Down In The Valley')'. Another metal marathon that's quintessential but also quirky enough to grab your attention for these final twelve minutes of metal majesty. A song that threatens with an epicentre of earthquake inducing prowess to rattle your ears, closing on a full on headbanging outro!
Dave Gilbert formed Dark Matter and the concept of 'The Rectory' by partly tying together his stories which happened in and around his hometown. He writes the lyrics, melodies, records and gives the music to the rest of the trio who then record their parts and return then to Dave to master. Their many eclectic influences include NWOBHM, early Black Sabbath, early Judas Priest, The Sweet, Thin Lizzy, Rush, Porcupine Tree, AC/DC, Led Zeppelin, Slade, Wishbone Ash, Genesis and Pink Floyd.
Purchase links to The Rectory and other band info are here :- http://darkmatteruk.bandcamp.com I https://www.facebook.com/darkmatter.uk I https://spoti.fi/3KVio9k I https://apple.co/3L10jXp Ihttp://wormholedeath.com
The CD will be available for £10 on January 27th and the band will have a few to sell on there. Also, there is a pre-order link arriving soon.
The Rectory album track listing :-
The Children Of Tomorrow.
The Healer.
The Great Divide.
The Rectory.
Evil Remains (part two of 'Down In The Valley').
Dark Matter band personnel :-
Dave Gilbert – Lead Vocals/Rhythm Guitar/Keyboards/Drums.
Alex Perry – Lead Guitar/Rhythm Guitar.
Gary Aubert – Bass guitar.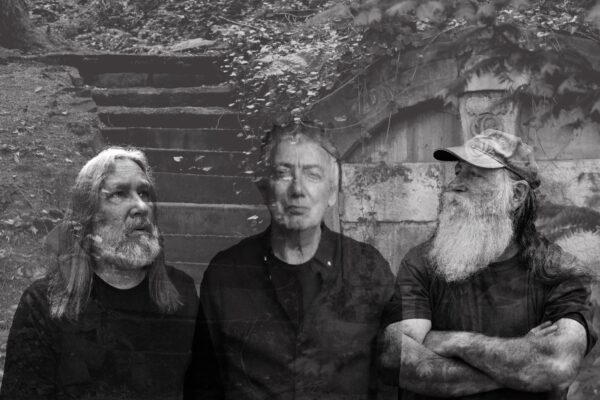 Turn off the lights and prepare for the ultimate listening experience of The Rectory album by Dark Matter.