Award-winning South African Blues-Rock guitarist Dan Patlansky Announces May 2023 UK Headline Tour which will see him returning with a full band electric tour to the United Kingdom for eight dates commencing on Friday 12th May 2023 at Stereo, Glasgow, Scotland.  
Dan Patlansky will be performing tracks from his latest 2022 studio album 'Shelter Of Bones' alongside brand-new never heard before tracks were written for his next album release and fan favourites.
Having previously toured the UK in 2015 as a special guest to Joe Satriani on his 'Shockwave Tour', Dan soon got bitten by the UK live touring bug and subsequently returned in 2016 with British blues rockers King King for a run of dates as well as his own headline concerts at legendary venues such as The Borderline, London and Mr Kyps in Poole. Before long, he would return in to the UK in 2017 joining the phenomenal Joanne Shaw Taylor and then the infamous solo artist and guitarist Walter Trout for their UK appearances.
Whilst Dan's contemporaries are performing in concert halls and arenas, he has instead opted to make his tour not only a much more intimate experience for fans old and new alike but to return to the towns and cities that have been instrumental in his stratospheric rise in the UK blues-rock scene. Patlansky explains: "The Blues is all about intimacy and intimate venues. It's where it was born, and where it's meant to be performed. I love nothing more than performing in a place where I feel the crowd's energy, and they can feel ours. It's a give-and-energy swap that only exists in intimate venues. The venues and towns we've chosen this time around are pivotal to my career, because its where it all began for me on the UK touring scene."
Furthermore, for this May 2023 UK Tour, Dan Patlansky is proudly supporting Nordoff and Robbins, the UK's largest music therapy charity, with a unique approach shaped by more than 60 years of practice across all eight dates by fundraising and increasing awareness of their vital work.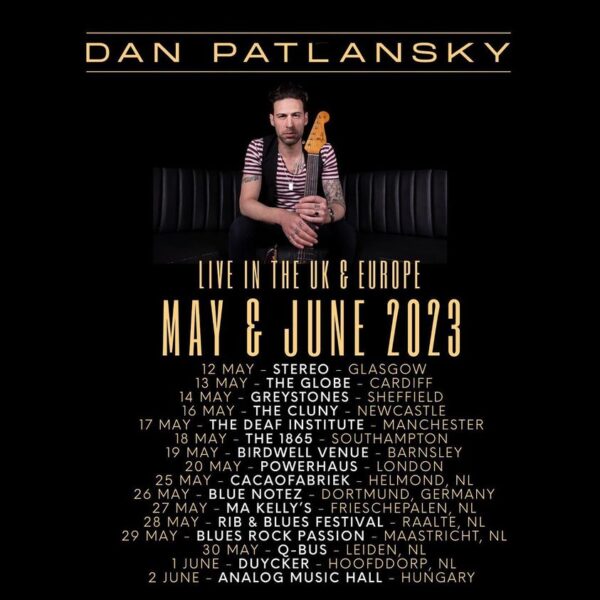 Tickets are on sale now at www.danpatlansky.com
The May 2023 UK Headline Tour will visit the following locations:
Friday 12th May 2023 – Stereo, Glasgow, Scotland, United Kingdom
Saturday 13th May 2023 – The Globe, Cardiff, Wales, United Kingdom
Sunday 14th May 2023 – Greystones, Sheffield, United Kingdom
Tuesday 16th May 2023 – The Cluny, Newcastle, United Kingdom
Wednesday 17th May 2023 – The Deaf Institute, Manchester, United Kingdom
Thursday 18th May 2023 – The 1865, Southampton, United Kingdom
Friday 19th May 2023 – Birdwell Venue, Barnsley, United Kingdom
Saturday 20th May 2023 – PowerHaus (Formerly Dingwalls), Camden, London, United Kingdom
"He is a force of nature!" – London Backline Photography
"On record, Dan Patlansky is quite superb but on stage with a capacity crowd in his pocket from the off, he takes it to another level." – Music News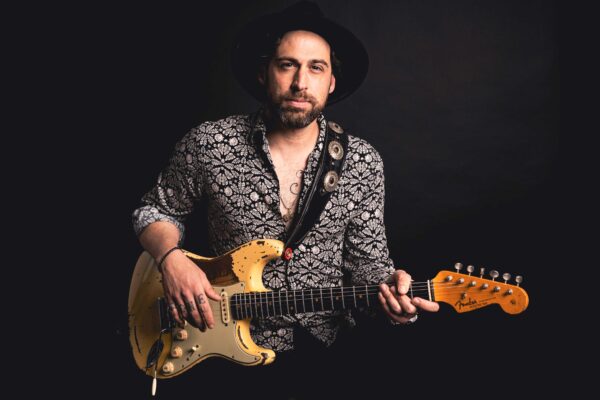 Dan Patlansky by Tobias Coetsee
For more information on Dan Patlansky visit:
Website: www.danpatlansky.com